The one ingredient your bite-sized sweets are missing
Who knew egg rolls could be so sweet?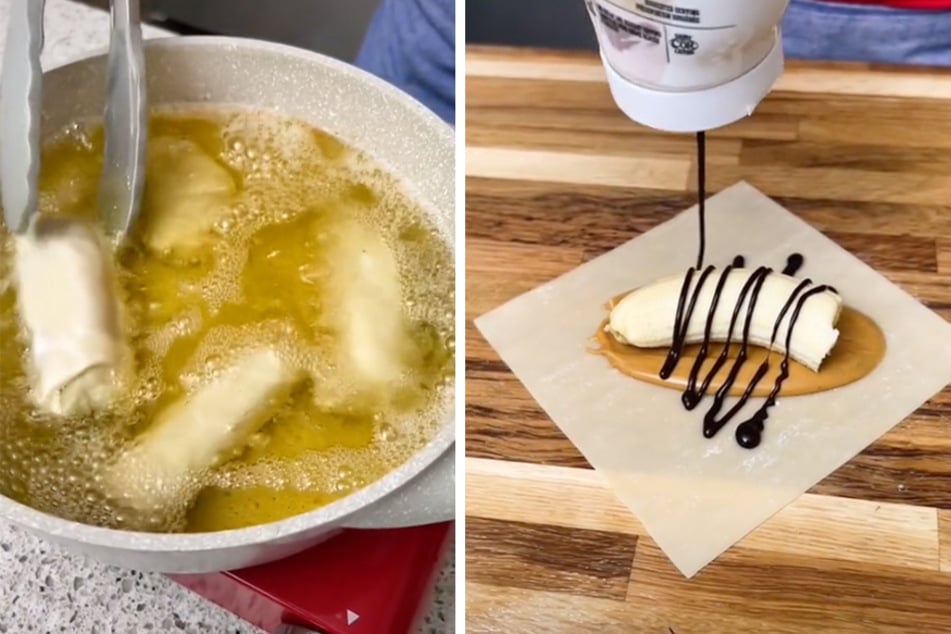 When you think of egg rolls, you're probably envisioning the tasty food served up at your favorite American Chinese restaurant.
While these glorious and addicting appetizers are often filled with veggies or pork, one TikTok account called The Shaba Kitchen is flipping the script and giving egg rolls a sweet twist.
Instead of having a boring peanut butter-and-chocolate covered banana, why not wrap up these crowd-pleasing ingredients in an egg roll and drop that bad boy into a pot of bubbling oil?
How about a dab of strawberry jam with a healthy dose of feta cheese and crushed walnuts? Better yet, get some sweet, sweet apple pie filling, and a sprinkle of nutmeg and cinnamon for a pie-inspired egg roll!
Once you've filled the egg roll with sugary sweetness, brush the edges with water-dipped fingers, and tightly fold each edge before plopping the rolls in a pot of oil to get their fry on.
You can elevate these simply sweet treats by covering them with powdered sugar once they've been perfectly fried, too!
The best part about this twist on your typical egg roll is their customizability! Whatever ingredients your sweet tooth is calling out for can likely be dropped in the middle of an egg roll and fried to golden perfection.
Food is meant to be fun, so get creative with it and prepare to blow your friends' minds!
Cover photo: Collage: Screenshot/Instagram/theshabakitchen