Hockey spectator becomes a lifesaver and gets huge reward from the NFL
Seattle, Washington - Sports unite us, and can even help save lives. What played out on the sidelines of a hockey game got a beautiful ending over the weekend, as a spectator became an unlikely hero.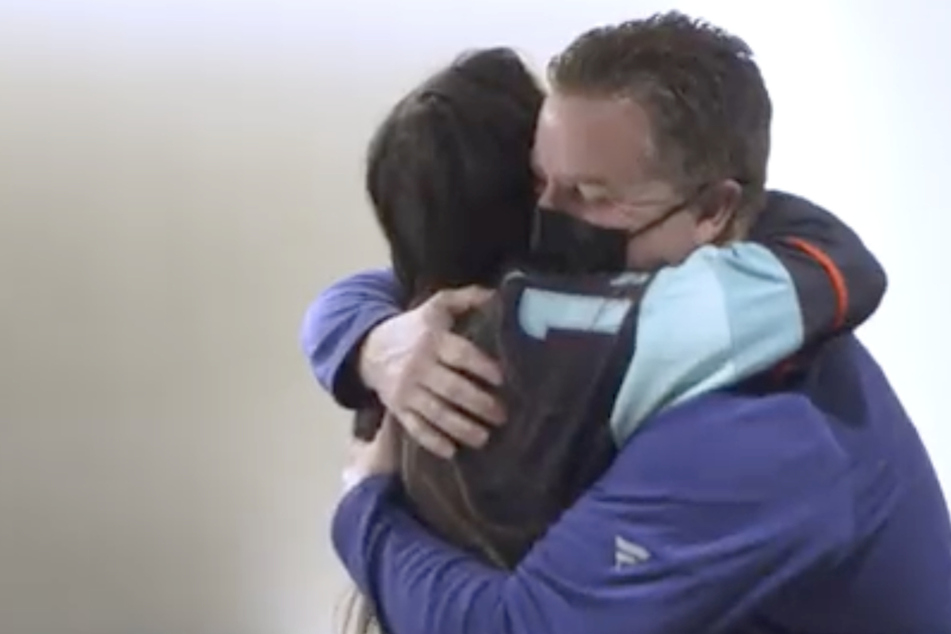 Nadia Popovici, a 22-year-old aspiring medical student, was attending the Seattle Kraken's hockey match against the Vancouver Canucks on October 23. But her eyes weren't just on the ice.
Seated behind the away team players' box and dressed in a bright knitted hat, her attention lingered on the Canucks' assistant equipment manager in front of her.
She spotted a suspicious mole on the neck of Brian "Red" Hamilton and tried to point it out to him. Because of the noise at the game, communicating rinkside was no easy feat.
Popovici then typed a text into her phone and got his attention - much like many do when requesting music to a DJ in a loud nightclub.
"The mole on the back of your neck is possibly cancerous. Please go see a doctor!" she wrote in large font on her screen and pressed it up against the glass.
Although she had only recently been admitted to medical school, the young woman's instincts were proven right.
An examination by doctors afterwards revealed the birthmark to be malignant melanoma, or skin cancer. He later had the tumor removed.
After the procedure, Hamilton began an internet search to look for his lifesaver. She was quickly found.
"She extended my life. She saved my life," Hamilton told reporters.
On Saturday, the two finally reunited at another NHL matchup between the Canucks and the Kraken in Seattle, where Popovici sat in her same season tickets seat behind the away team's bench.
A video of the two meeting showed them immediately hugging, and Hamilton expressing his gratitude on behalf of himself and his family.
Both hockey teams came together and during the game, awarded Popovici with $10,000 in scholarship money towards her schooling – which she will begin later this year.
"What an amazing way to start my journey to med school. It's pretty priceless," she told Hamilton during their meeting. "I'm so happy for you that you got it checked out.
Cover photo: Screenshot/Twitter/Canucks