Pink Power: Breast cancer awareness walks return across the New York area
New York, New York – Pink power! Over a dozen walks were held across the tri-state area over the weekend in honor of Breast Cancer Awareness Month, and they truly painted the town pink.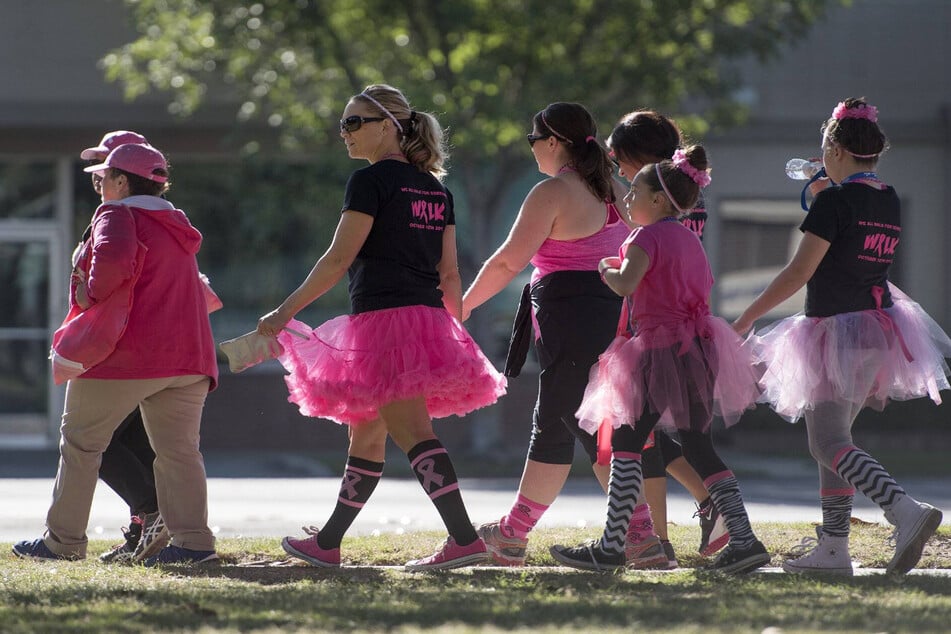 Thousands of attendees banned together in the fight against breast cancer on Sunday in walks organized by the American Cancer Society.
Local events were held in Long Island, Newark, New Jersey, Westchester, and New York City. Together, they totaled over 80,000 walkers.
Participants of Making Strides Against Breast Cancer raised money, as individuals or teams, that will help the national organization provide support for research and patients battling the disease – including free rides to chemo appointments and free places to stay near treatment.
Proceeds were expected to total close to $3 million from the New York and New Jersey events alone.
Similar gatherings have been held around the country this month in honor of Breast Cancer Awareness Month, although the tri-state area hosts the nation's largest. They've made a triumphant return to being held in person, as last year's fundraisers were mostly held virtually due to the pandemic.
"Rain, Sleet, Snow or Shine, it's Save The Boobies Time!" one participant said on Instagram.
"Our team showed up, walked, and educated people about #HereditaryCancer," attendees at the Long Island event posted. "We are in this together."
Central Park was flooded with a wave of pink in the non-competitive walk on Sunday morning. Many were visibly moved by the spirit of being able to come together in person once again to celebrate survivors and lost loved ones.
"We had a great time," said walkers as they rounded the Central Park loop. "That was awesome."
Breast cancer is the most common type of cancer in the US. Estimates say approximately 281,550 women and 2,650 men will be diagnosed with new cases of breast cancer in 2021 alone, according to the American Cancer Society.
October has served as Breast Cancer Awareness Month each year since 1985 and is observed worldwide. It is intended to raise awareness about treatment, educate about prevention, and offer support.
The American Cancer Society is just one of a number of charities executing annual breast cancer events, and offers a live 24/7 cancer helpline.
Cover photo: imago/ZUMA Press