Bride blames "monster-in-law" for getting dumped the day after her wedding
Mexico - The in-laws are always a tricky part of married life to navigate, but TikTok user Jillian claims that she never got a chance. She's accusing her mother-in-law of getting her husband to dump her just 24 hours after the wedding!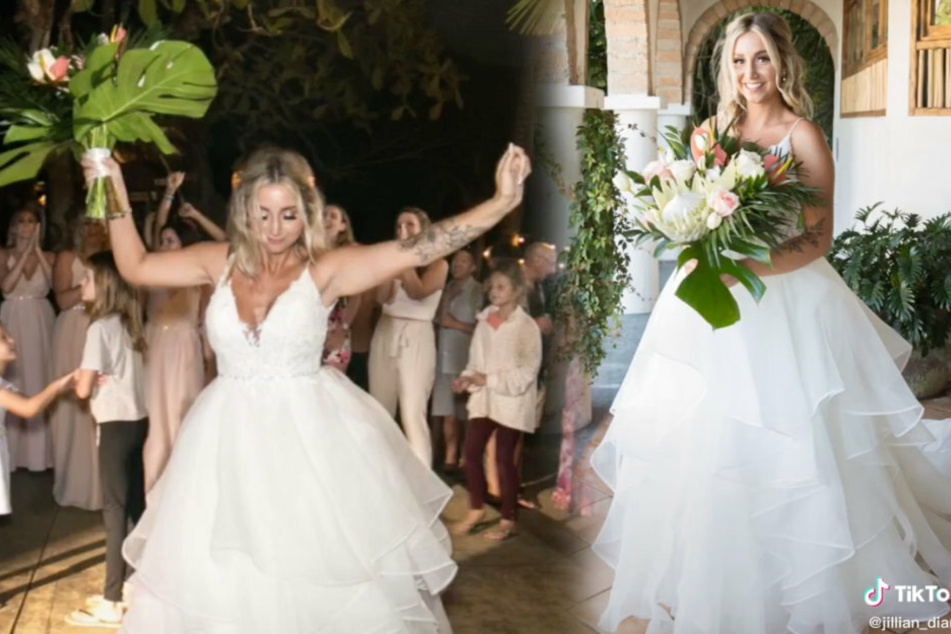 It all seems unbelievable. In a short video on TikTok, Jillian tells the tragic story of her short marriage. 
Needless to say, the clip quickly went viral and has since been viewed 13.9 million times.
Jillian claims that she and her groom were married in a "beautiful" beach wedding in Mexico. But things fell apart in record time. The mother-in-law apparently demanded that her new husband choose between her and his bride.
She said, "He removed his wedding ring and literally dumped me the day after the wedding."
Jillian is certain that her mother-in-law was "jealous" of how much attention her son was giving his new wife.
The jilted bride said that she flew back home to Canada after the wedding. There she got another shock: the whole country was in lockdown because of the coronavirus.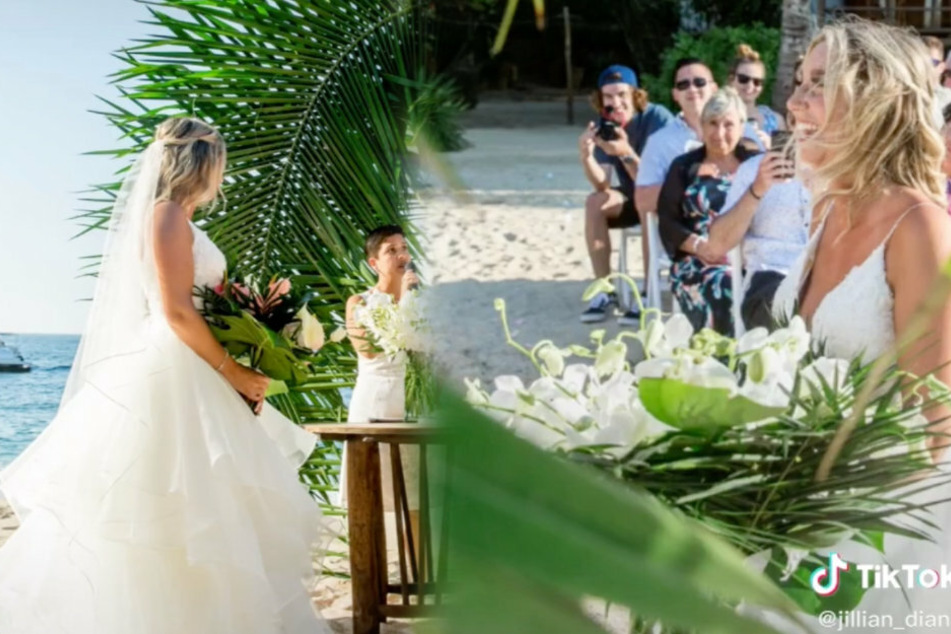 Annulment isn't an option
But the story doesn't end there. The family of Jillian's husband-for-a-day blocked all contact between the former lovers. The Canadian wanted to file for an annulment or divorce. But that proved to be more difficult than expected because her groom had decided to move to South Africa - for three years. This apparently makes an annulment impossible.
After her TikTok story went viral, Jillian published a follow-up statement. She was surprised that her story was so popular, because when she published she only had a few followers. In the same video she shared some of her wedding pictures. They show a very happy bride who has no idea what's coming.
Cover photo: TikTok/Screenshot/Bildmontage/jillian_diana