Down the drain: man plays a risky prank during marriage proposal
Mesa Falls, Idaho - This marriage proposal went down the drain - or did it? Zaden Gillete really is a brave man. He decided to play a heart-stopping prank on his girlfriend while he was proposing to her.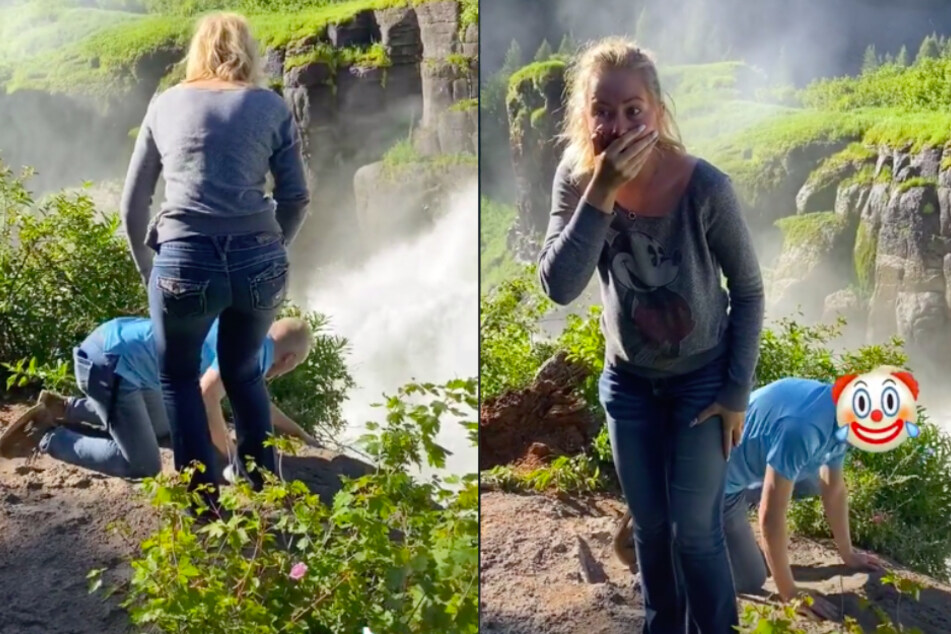 The couple was visiting the Mesa Falls waterfall in Idaho.
Zaden Gillette picked this scenic place to propose to his girlfriend Courtney, so he kneeled on the cliff side and pulled out a box.
It's all in the video Zaden later uploaded to TikTok.
But then the unthinkable happens: he stumbles and drops the box, which disappears into the waterfall.
Courtney is on a roller coaster of emotions: at first overwhelmed by the proposal, then horrified by the unexpected twist.
Shocked, she looks down into the waterfall, hoping to maybe catch a glimpse of the box.
Courtney gets a happy ending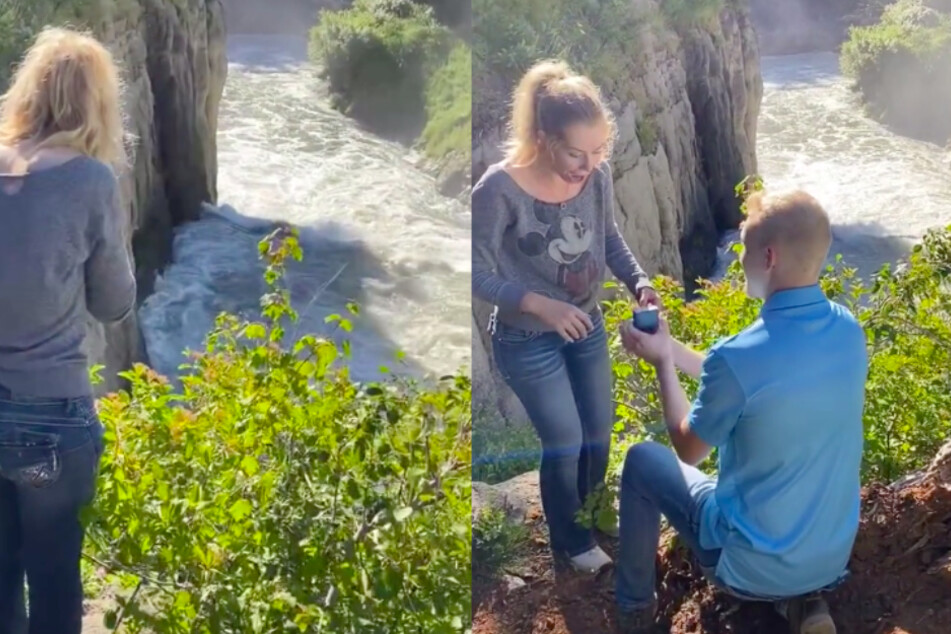 Meanwhile, Zaden is doing his best to hold back the laughter.  The whole thing was an elaborate prank - the real ring is actually still in his pocket.
So he gets down on one knee again and proposes again - this time for real. Courtney can hardly believe her luck and says yes, beaming with joy.
BuzzFeed spoke to the romantic prankster. He says that he got the idea from a customer, and he even thought of the environment when planning the prank. The dropped box is biodegradable, so it won't pollute the waterfall.
Meanwhile, the video has been viewed more than two million times by users who probably get a fright themselves before catching on to the prank.
Cover photo: Screenshot/TikTok/zaden_max07