Proposal of her dreams? Florida man comes up with unique way to pop the question
Miami, Florida - Many people try to find special ways to propose to their partners. This Miami man came up with something quite unconventional.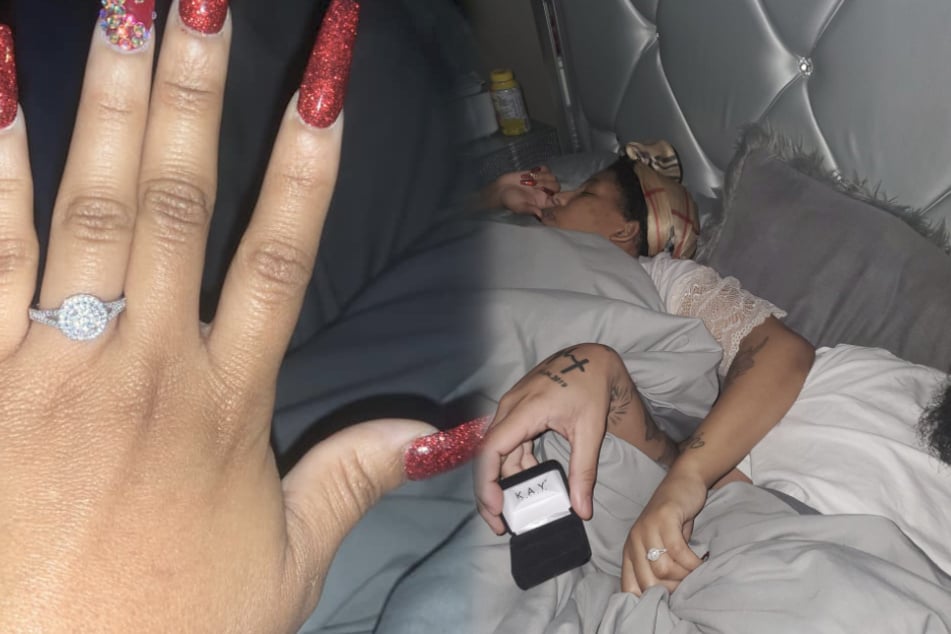 Why get down on your knees when you can propose to your partner right in bed? That's apparently what Michael Mayorga thought.
He put the ring on his girlfriend Jamilah Williams while she was still in bed fast asleep. He photographed the whole thing and posted it on Facebook, writing:
"It's 5:00 AM for weeks now I been planning on how to pop the question.... you know all my moves and you are one very hard woman to surprise but the jokes on you because now you're going to wake up with 3 surprises... a phone full of congratulations notifications and text, an engagement ring on your finger and a picture of you sleeping that you don't want all over the internet."
Michael assured the Facebook community, "I'll let y'all know the verdict when she wakes up."
Unconventional, but successful: she said "yes"
Michael may have guessed his post would go viral, but he certainly didn't expect it to go this viral. The picture was shared 236,420 times and has more than 61,000 likes.
Many Facebook users congratulated the two, even though the Jamilah hadn't even said "yes" yet. "Congratulations Sleeping Beauty," one commented. "I am soooo very happy for you and yours....you so deserve it," wrote another.
One user asked, "I have questions!! Wait, is she up yet? Did she say yes? Did he get his ass beat for posting this picture! I need answers please!"
As promised, Michael provided the answer, posting a screenshot of Jamiliah's reaction.
Luckily, she said yes! "God you literally just blew my Mind," she wrote on Facebook, proudly showing off the bling on her finger.
Cover photo: Screenshot/Facebook/Michael Mayorga