TikTok user leaves a special message for his girlfriend in a pretty unusual place
Internet - This TikTok user knows exactly how to make his girlfriend smile, even the in the most unromantic of places.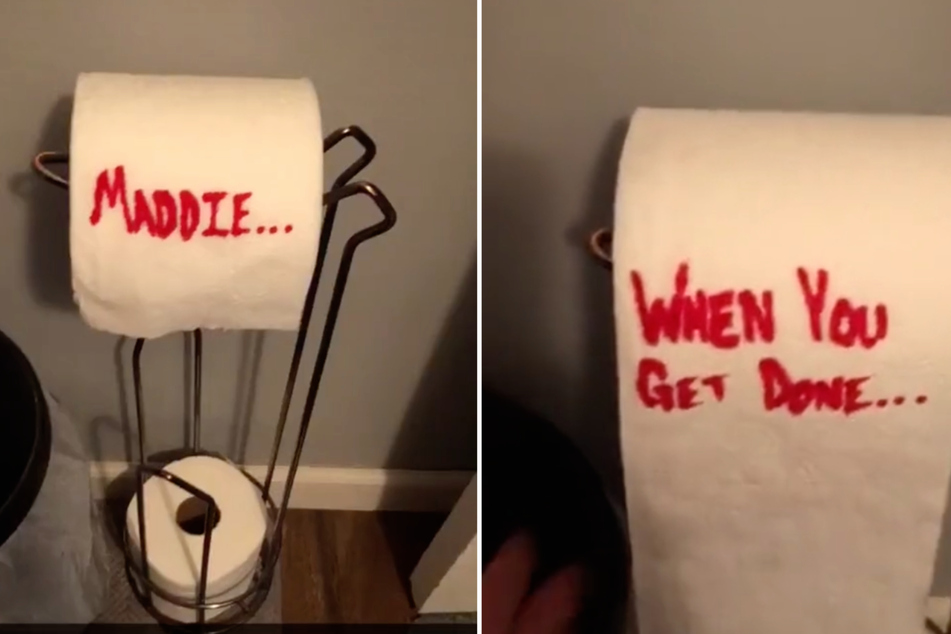 Beermandan1207 uploaded a video with the caption: "Leaving sweet notes for bae when she gets off work."
But the note is not where you might expect to find a sweet message. Dan didn't opt for a post-it stuck on the fridge or a piece of paper left on the kitchen table.
No, he made sure the note was left in place that was impossible to miss: on the toilet paper roll in the bathroom.
In his video, Dan he pulls toilet paper slowly off the roll to reveal the message. There are a few sheets of TP between each phrase, which end up spelling out a less than romantic request:
"Maddie...when get done...get me a beer... thank you!"
What did Maddie think?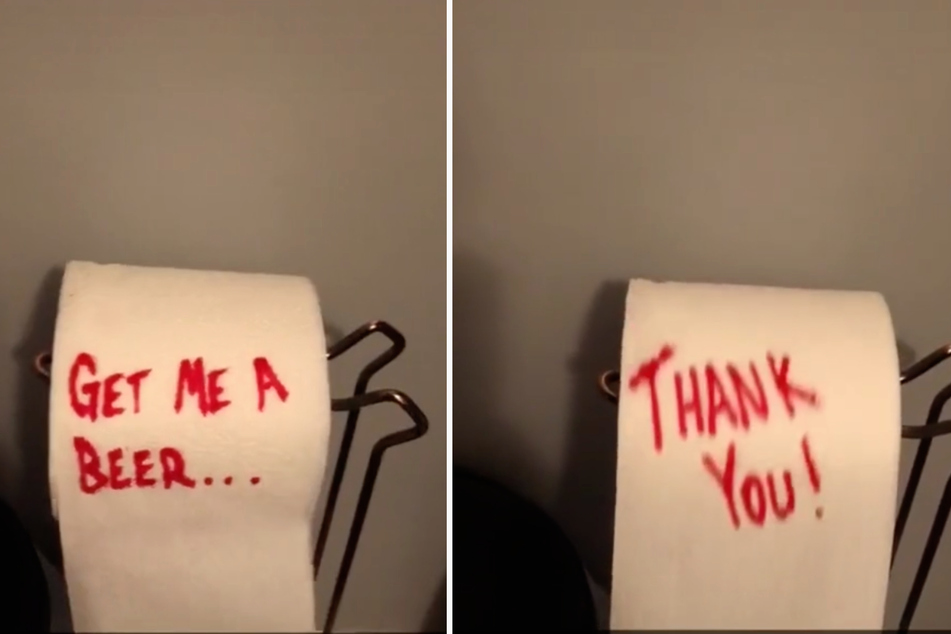 Unfortunately, Dan didn't reveal how Maddie felt about the note – or if she ended up getting him a beer after all.
But TikTok was blown away by the video. So far, it has more than 1.6 views and nearly 65,000 likes.
"I love this is to funny," wrote one enthusiastic user, while another commented, "He even said thank you get this man a beer lol!"
A few pointed out that writing the toilet paper note probably took more time than it would have for him to get his own beer. Others worried that no one would want to use the toilet paper now that it's been soiled with writing.
But Dan assured them that he used the paper himself.
Cover photo: Montage: TikTok/Screenshot/beermandan1207