Woman shares why she got banned from Tinder
Internet - TikTok user thotianaxoxo was apparently hoping to make a some easy money on Tinder, but her scheme didn't go exactly as planned.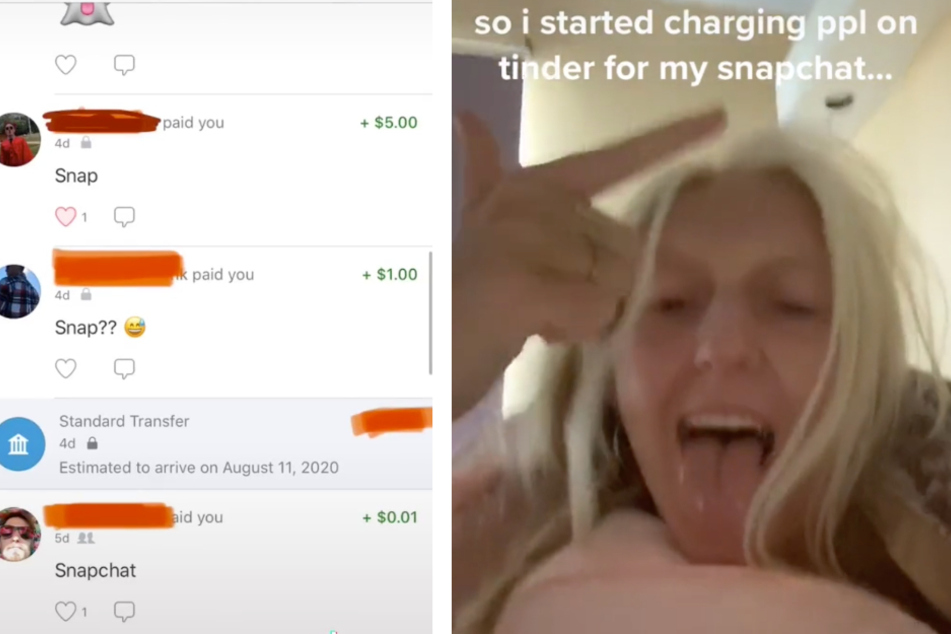 This woman didn't sign up for Tinder to meet someone and fall in love. She wanted to see if she could make her connections lucrative.
In a TikTok video, she revealed that people pay her to add them people to her Snapchat account. The payments ranged between $1 and $20.
But her scheme didn't go unnoticed. The dating app figured out what she was doing and banned her account for "violating its terms of service," according to the Daily Star.
In her clip, thotianaxoxo wrote, "Uh it was nice while it lasted." Her confession clip has 1.4 million views.
In the comments many women shared that they had done something similar and complained about getting banned from Tinder. They claimed they did "nothing wrong."
TikTok users complain about getting banned from Tinder
One user didn't see the problem with "mooching money from men." Another admitted that she was initially embarrassed about being banned: "LOL I was embarrassed about being banned for this, but I'm glad I found my people."
Other users explained how they got kicked off Tinder: "I'II put in my bio 'send $10 and see what happens' and was gonna block them after and got banned."
One user offered an explanation as to why the women ended up blocked from the dating site: "The same thing happened to my sister, customer services told her she got reported for prostitution."
Male commentors were not so forgiving and wrote things like, "Good luck finding a boyfriend when you're just using boys for your own profit" in the comments.

According to Tinder's Terms and Conditions, the app cannot be used for "commercial purposes without our written consent." By joining, users agree to not "spam, solicit money from or defraud any members."
Cover photo: Screenshot/TikTok/thotianaxoxo