This teacher faces losing his job because of his tattoos
Essonne, France - This man is considered to be the most tattooed person in France. But Sylvain, also known as FreakyHoody, told French media that his appeareance is causing him problems at work.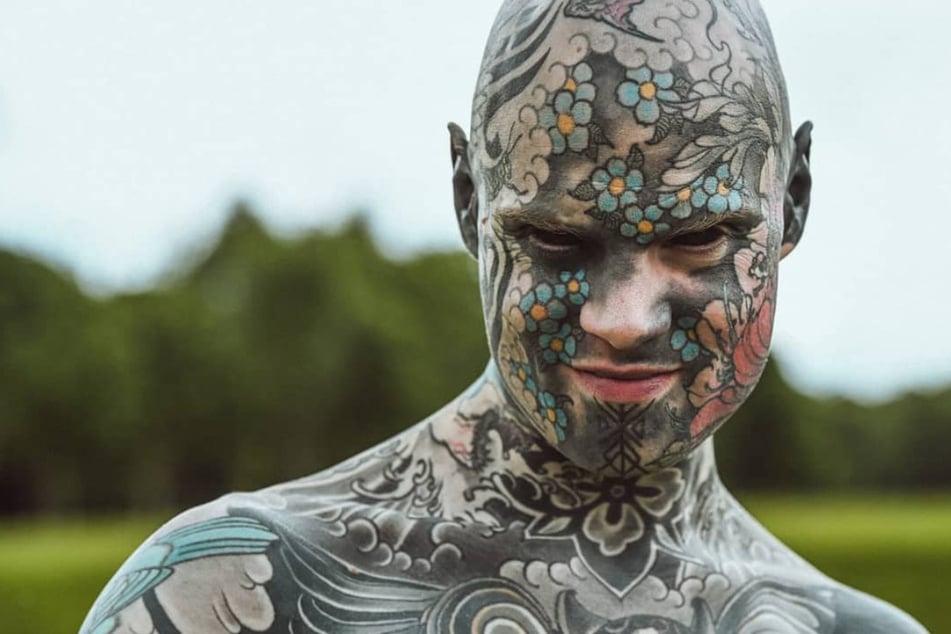 Sylvain is a primary school teacher and the fact that he is covered head to toes in tattoos is really disturbing to some colleagues and parents. Now, the school where he teaches no longer wants him around.
"My employer no longer wants me to come to school," the 35-year-old told BFM TV. He said it was because of his appearance and that he was accused of "scaring the children."
Almost every inch of his body has been inked. He even has tattoos on his face, neck, and eyes.
"My appearance is not a problem and I think I'm a good teacher," said Sylvain, who has previously taught at all levels of elementary school.
He has also worked for a college, at SEGPA - the vocational school for pupils with serious and permanent learning difficulties - and even in England.
He insists only a minority have a problem with his looks: "Everything is going well with the parents of the children I have in class. But I always find that one in a thousand parents complains. And the complaints come from the mothers and fathers of the children I don't teach.

Is this discrimination?
Now, French Education Minister Jean-Michel Blanquer (55) has also become involved. In a televised intervention, he said that the school is not a beach, a disco, or a nightclub.

Blanquer also disapproves of the fashion choices of some French teenagers, who go to school in shorts or revealing cropped shirts. Sylvain feels the authorities are discriminating against these students as well.
Can FreakyHoody keep his teaching job or is he too distracting for the classroom?
Cover photo: Screenshot Facebook/FreakyHoody