Tongue tattoos aren't for the faint of heart, and one TikToker is proving why
Brisbane, Australia - Getting tattooed in general isn't for the faint of heart. But this is particularly true for those who opt to get their tongues tatted, and one TikToker is showing exactly why.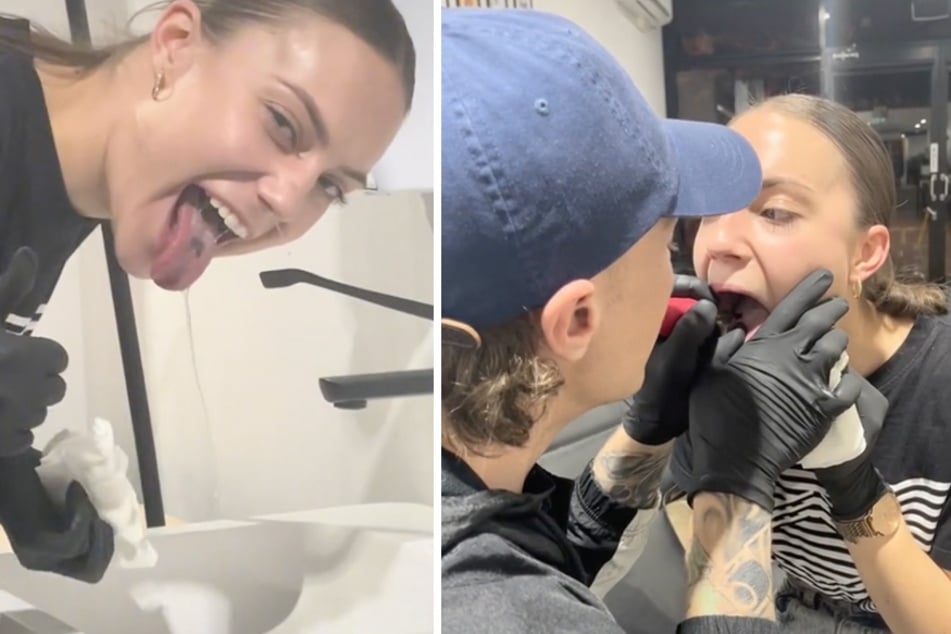 A tattoo artist on TikTok is giving followers and anyone who stumbles onto his page a behind-the-scenes look at the art of ink.
But one of his recent video is making waves – and for obvious reasons. The TikTok in question involves the artist and his client, who seemingly asked for a tongue tattoo.
While the tongue is probably one of the more uncomfortable places to get inked, the pain is only part of what makes this location such a doozy to tattoo.
The second part stems from the fact the tattoo gun is halfway inside your mouth. As shown in Tattoos of Truth's TikTok vid, half of the time spent getting this area inked involves the recipient of said ink spitting sporadically to rid her mouth of secondhand ink.
Of course, the tattoo artist wipes the client's tongue periodically throughout the ink session, but the never-ending amount of drool seeping from her mouth towards the end of the video shows the reality of getting a tongue tattoo.
TikTokers react to the idea of tongue tattoos
Many viewers sounded off in the comments, with one TikTok user writing, "my gag reflex could never," while another asked the artist a very valid question: "Do they just start drooling during the tattoo?"
One user noted their physical empathy towards the tattoo artist's client: "The pain I know that has been felt by this [tattoo] is painful."
If you're now inspired to get a tongue tattoo because life's too short and tattoos are awesome, be mindful that tats in this area do tend to fade rather quickly.
If a tongue tat is something you want long-term, you'll probably have to sit through touch-up sessions on a rolling basis.
Cover photo: Collage: Screenshot/TikTok/tattoosoftruth