Woman with 60% of her body inked keeps the tattoo love alive despite being a "wimp with pain"
Hampshire, UK - One woman with over 60% of her body covered with tattoos admits to being a "wimp with pain," but that hasn't stopped her tattoo evolution.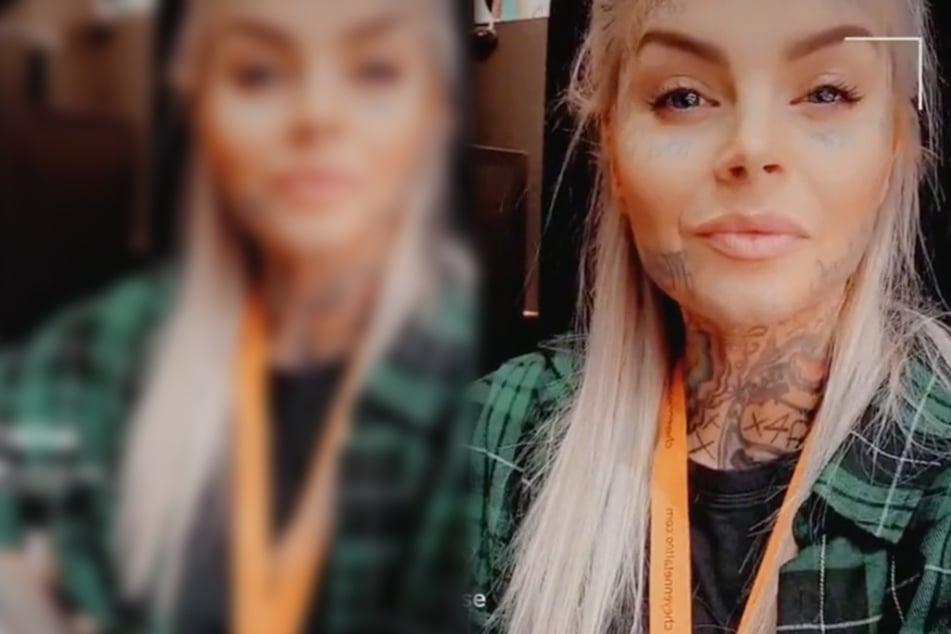 Claire Elsie-Rose's love for ink started at a young age. The 33-year-old got her first tattoo at the age of 16, according to the Mirror. Since then, she's covered 60% of her body with ink and has 14 tattoos on her face.
Though she owns up to being a "wimp with pain," the mom of four says getting tattooed has completely changed her life.
While her tattoo collection started with a tat of a fairy on her wrist, Claire's expanded with an array of artwork such as a butterfly, a heart, a rose, and the words "hope," "love," and "queen."
Claire got the "queen" tattoo seven years ago after discovering a lung tumor, and it was her first-ever face tat.
She recently revealed a new blackout arm tattoo via Instagram, as well.
The tattoo artist has other pieces of ink that hold sentimental value such as the birthdates of her children, and tends to practice the art of inking on herself, using her legs as the "practice canvas."
Speaking of her love for Ink, Claire told The Lincolnite, "It's just who I am. It makes me feel more comfortable in my body. Changing hair [color] can make someone feel more confident. This is just who I am and part of me."
And that's on living your tattoo truth!
Cover photo: Collage: Screenshot/TikTok/@claireelsierose