The Alice Cocktail Experience in Austin will make you question reality
Austin, Texas – The Alice Immersive Cocktail Experience found its way to the Capital City, and it's a trip worth taking – if you dare.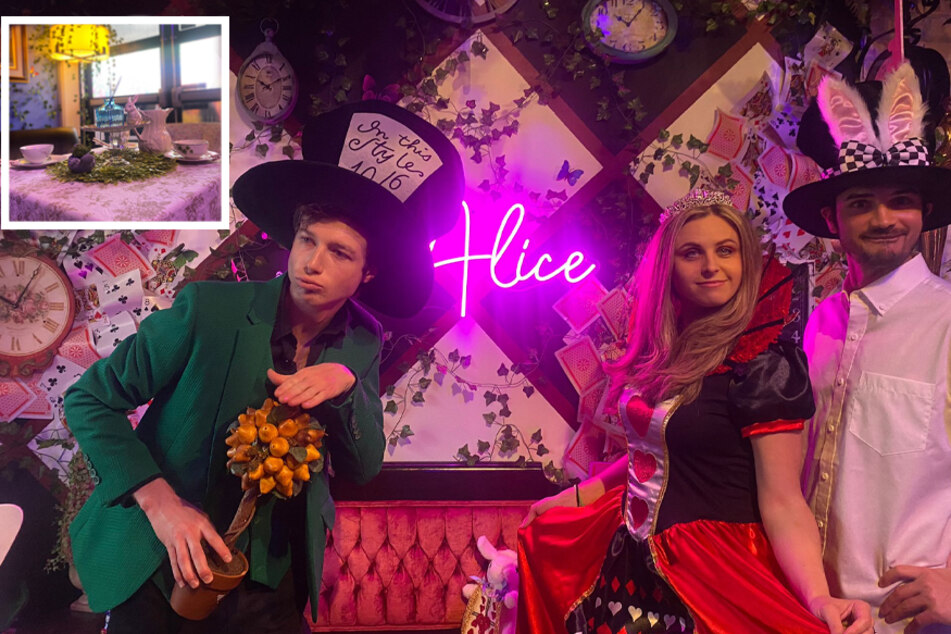 If you've been on Instagram or TikTok lately, you've probably heard about The Alice: An Immersive Cocktail Experience.
But no advertisement or sponsored post by an influencer can truly prepare you for what the 90-minute "experience" has in store.
Taking place at Wanderlust Wine Co., the Alice Experience totally transformed the space into the Mad Hatter's tea party.
With trippy decor, table settings of mismatched tea sets, and beloved characters from Alice in Wonderland like The March Hare, The Mad Hatter, and the Queen of Hearts running the show, it was clear organizers weren't wrong to call it an experience.
As to be expected, there is alcohol involved. But if you think you're attending the Mad Hatter's tea party without having to work for your booze, you're grossly mistaken.
Rather than wandering through Wonderland and hitting up the bar when you feel like cashing in on an included "bespoke cocktail," guests are required to gather the supplies to "brew" their "tea" by solving riddles.
Because this is a Mad Hatter's-inspired tea party, the riddles are nonsensical and involve speaking to inanimate objects while questioning the truthfulness of the characters. Yes, the answers are a bit foolish and make you question your concept of reality, but what else would you expect on a trip through Wonderland?
The characters' colorful commentary in between games and riddles made the experience not only run smoothly, but added some on-brand modern-day humor to the whole shebang.
If you want to fall through the looking glass and partake in the Queen's favorite activity – beheading peasants for a serotonin boost – grab a ticket to The Alice Cocktail Experience in Austin through July 10.
Cover photo: Taylor Kamnetz