Julia Rose gives fans the perfect view and issues a challenge
Los Angeles, California - Instagram's most famous exhibitionist is pushing the boundaries of the social media platform again, and this time she has a warning for the competition too.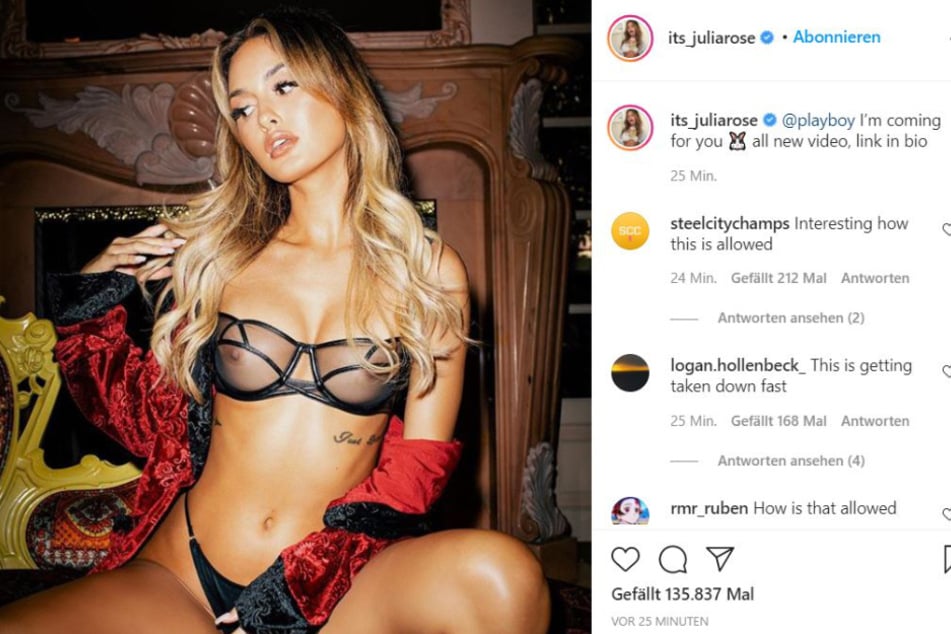 In a Tuesday evening post, she wrote: "@playboy, I'm coming for you," a clear call out meant for the famous adult magazine. It looks like Julia Rose has serious ambitions for her own X-rated publication, Shagmag.
But all the attention went to her latest photo, of course. The model showed off a glamorous, see-through bra that gave her fans plenty to look at.
It was enough for another torrent of interactions. After only 25 minutes, Rose had already collected 135,000 likes from her 4.8 million followers.
There was also some surprise that the famously strict Instagram didn't intervene, as it has done before.
Julia Rose (26) regularly tests Instagram's terms of use, which leads to many of her sizzling hot posts being extinguished in record time.
It's all in the cost of doing business for Julia Rose, who enjoys nothing more that poking at some of social media's more prudish rules, just to see what happens. 
Cover photo: Instagram/Screenshot/its_juliarose