A possum walks into a bar: Video shows woman marching critter out of Brooklyn bar
New York, New York - A brave woman is being hailed as a hero after she dragged a thirsty opossum out of a Brooklyn bar by the scruff of its neck!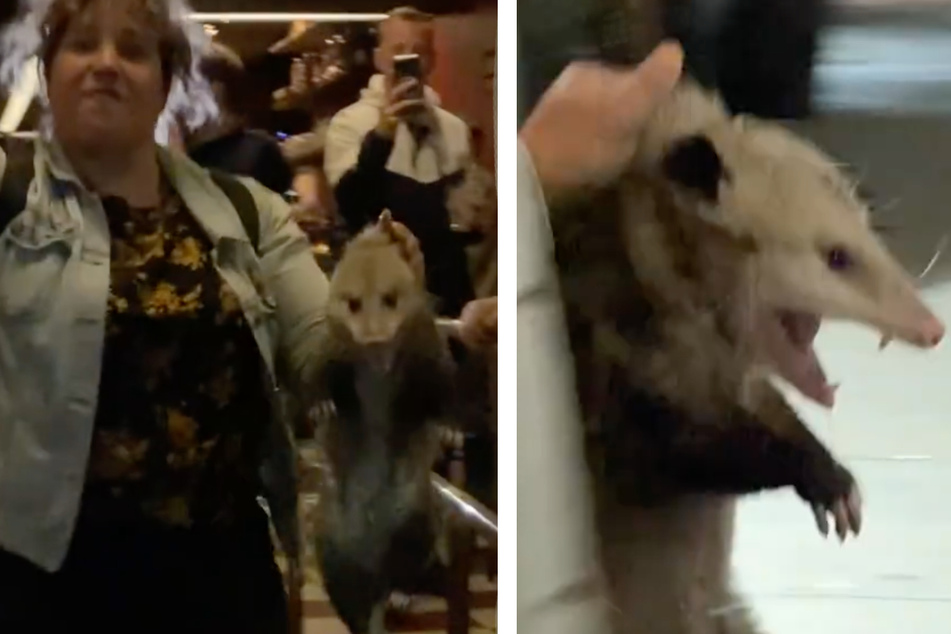 Sara Fulton is basking in the glory after she saved frightened guests at Temkin's Bar in Greenpoint, Brooklyn, from an opossum that wandered into their cocktail spot.
Sara told WNBC that she was outside the bar with a friend when she saw the animal run in through the bar's open door: "All of a sudden, we see this critter run in [...] and we just were like, 'Was that a dog? Is that a rat?'"
"That was too big to be a rat! It has to be an opossum," she soon realized.
Wildlife in New York City is a rarity. According to the Temkin's bartender, when the opossum came in, "everybody just lost their minds."
Luckily for the city dwellers, Sara, who's from Alaska, knew what to do. "I'm from Alaska and I used to go camping with black bears hanging out at my campsite."
A video shows Sara grabbing the wayward critter by the scruff of the neck and carrying it out of the bar before sending it on its way.
After that, it's no surprise that patrons lined up to buy the unexpected bouncer a drink.
Sara carrying the opossum out
Opossum
Sara said she was following her instincts when she picked up the critter, with her bare hands.
"I just like went up to him and I was like, 'hey I know you're afraid' ... and I was like 'alright, I think I'm just gonna scruff you and take you out because that would be the least painful for you,'" she told WNBC.
To her surprise, everyone ended up treating her like a "celebrity."
The Alaskan native also admitted that she hadn't realized wild animals aren't really a part of a typical day in New York.
Cover photo: Collage: Screenshot/Instagram/sarakalee