Amazon workers at second Staten Island facility vote against unionizing
New York, New York - Amazon workers at a facility on Staten Island voted against unionizing on Monday.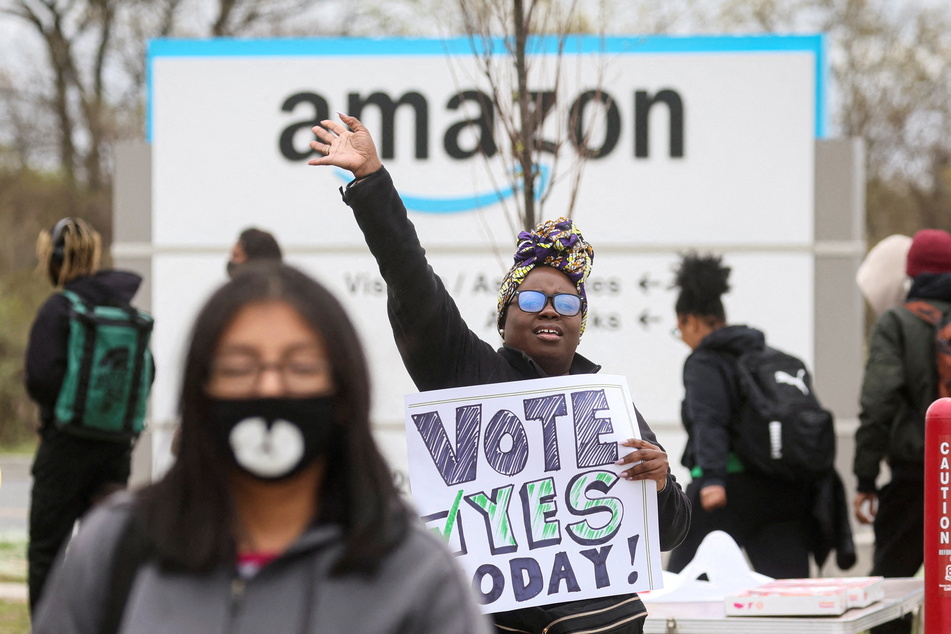 Overseen by the National Labor Relations Board (NLRB), the tally for the LDJ5 warehouse on Staten Island began on Monday. There were around 1,500 eligible voters.
Workers ended up voting 618-380 against unionizing, with a turnout rate of about 61%.
The warehouse is located next to the JFK8 fulfillment center, which in April voted to unionize, becoming the first Amazon facility in the country to do so.
That win provided extra encouragement to organizers at the neighboring warehouse, who worked closely with Amazon Labor Union (ALU) leaders in hopes of repeating their success.
They also received support from big-name politicians like Bernie Sanders and AOC, who traveled to Staten Island to rally with workers ahead of the vote.
As with JFK8, Amazon has reportedly engaged in union-busting ahead of the LDJ5 election, including posting anti-union messages and creating a website urging workers to "vote NO."
"I'm not surprised at this result with all the union busting that went on at LDJ5," Seth Goldstein, a labor attorney who represents ALU, told Vice. "We will certainly contest the election. They violated laboratory conditions in this election with mandatory anti-union meetings and we've already got a whole series of charges against them."
Meanwhile, Amazon is seeking to undermine the JFK8's union victory. The company has called into question the legitimacy of the win, and the NLRB must still rule whether or not to certify the victory.
Cover photo: REUTERS