Brooklyn church in shock after beheading of angel statues and theft of relic worth millions
New York, New York - The NYPD is investigating after someone broke into a Brooklyn church last week, decapitated angel statues, and made off with a gold relic worth some $2 million.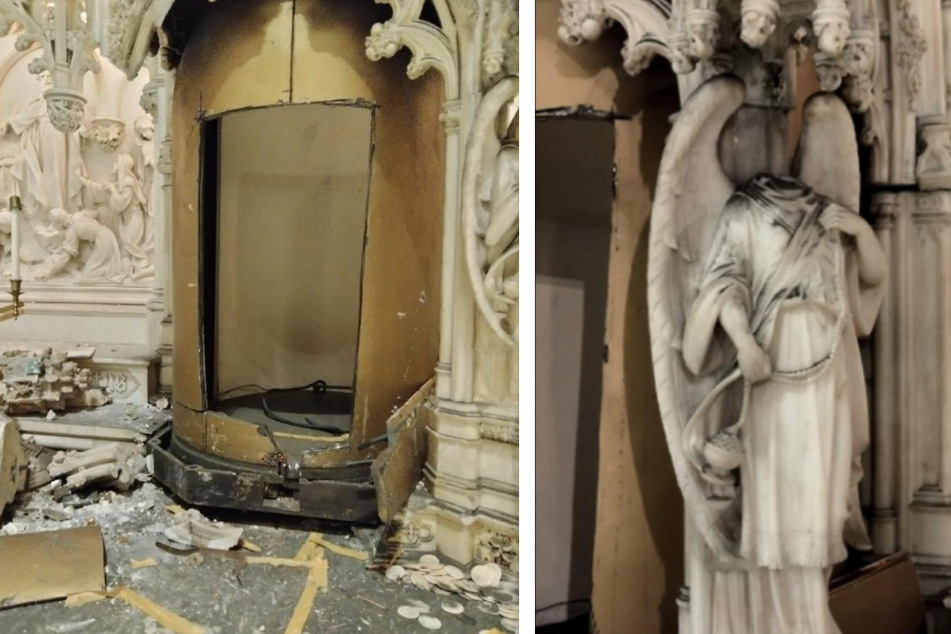 It's unclear when exactly the incident took place because the St. Augustine's Roman Catholic Church was closed for construction when the heist happened, according to the Associated Press.
The crime occurred some between 6:30 PM Thursday and 4 PM Saturday.
According to a press release from the Diocese of Brooklyn, Father Frank Tumino, pastor of St. Augustine, discovered the damage on Saturday, May 28.
The statement said whoever broke in cut through a protective metal casing to get to the 18-carat gold tabernacle decorated with jewels from the 1890s. It is valued at $2 million.
The Holy Eucharist, bread consecrated as the body of Christ, was pulled from the tabernacle and discarded on the altar.
The heads of the angle statues flanking the tabernacle were also shockingly cut off.
Diocese calls incident a "brazen crime of disrespect"
The Diocese called the incident a "a brazen crime of disrespect and hate."
"To know that a burglar entered the most sacred space of our beautiful Church and took great pains to cut into a security system is a heinous act of disrespect," Father Tumino said.
To make matters worse, the church's security camera footage was also taken in the theft.
The Diocese of Brooklyn urged anyone with any information about the incident to call the NYPD at 1-800-577-TIPS (8477). The investigation is ongoing.
Cover photo: screenshots/ Twitter BQDiocesePress