Cat-napped bodega kitty gets returned home to Brooklyn deli!
New York, New York - Boka, the beloved bodega kitty that was cat-napped from his Brooklyn home, is back home safe and sound a week after he was abducted!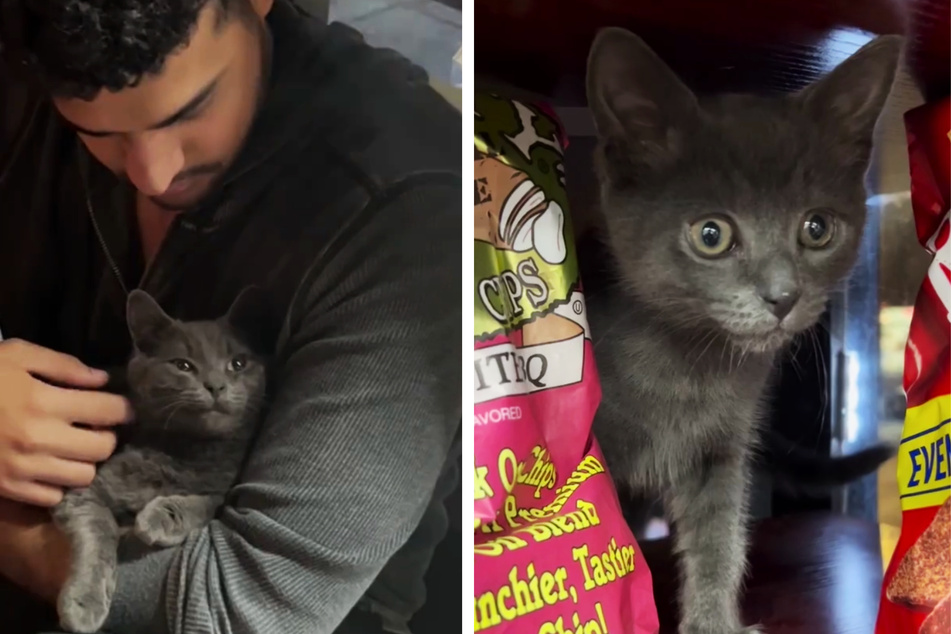 Surveillance video taken from the front of the Green Olives Deli & Grocery in Park Slope showed a man in a blue baseball cap, khakis, and flip-flops swipe the gray cat in broad daylight on July 29.
Fortunately, this story now has a happy ending, as the little feline celebrity was returned to his owner, Abdulmajeed Albahri, who hopped on Instagram to share the development.
"Great news to everyone. BOKA IS BACK," the caption for the post read.

"Thanks for everyone who helped & shared the story. We couldn't have done it without you."
According to CBS New York, the breakthrough came thanks to a man who is reportedly a close friend to the suspected cat napper.
After seeing a post from a couple on social media about the missing cat and his owner pleading for his return, the anonymous Good Samaritan gave Boka to a couple, who returned him to the deli on Friday.
No other details about the crime or the napper has been revealed, but the deli's owner and the community are overjoyed to have him back.
Cover photo: Collage: Screenshot/Instagram/@kediboka