Mayor Eric Adams delivers powerful Juneteenth speech
New York, New York - New York City mayor Eric Adams delivered a moving speech to commemorate Juneteenth and its first year as a federal holiday for the city.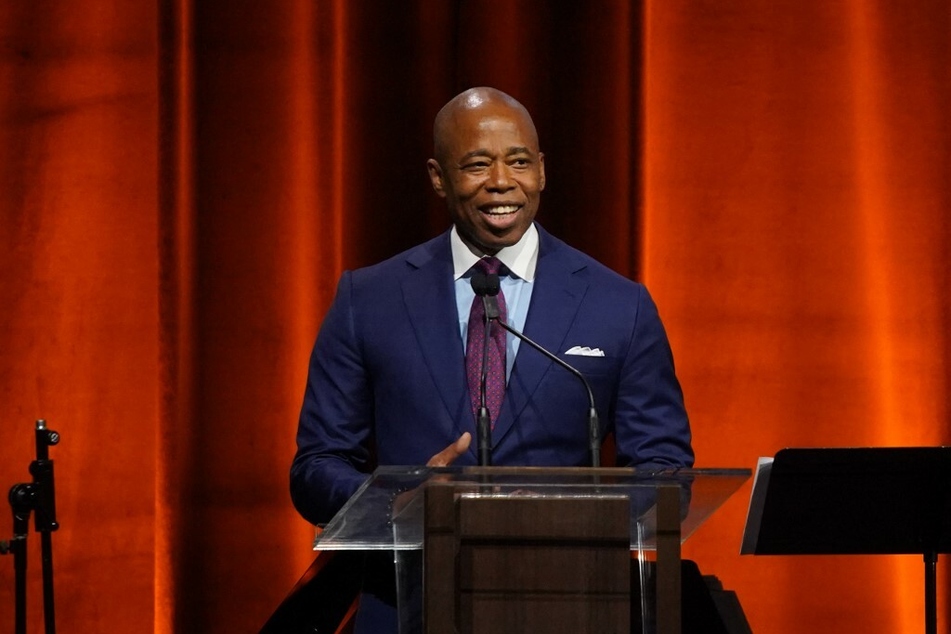 Adams spoke in Central Park on Sunday, and made comparisons between the history of the slave trade and how Black Americans are continuing to be uprooted in NYC neighborhoods today.
"When I was in Ghana last year, I saw how families were displaced [in the past], torn apart and brought over to America through slavery in the hulls of the ships, living in dungeons, spending months and months living in their human waste, having their babies taken from them," Adams shared.
"That's no different here," he said in a comparison to New York.
He also went on to discuss the history of the Big Apple specifically as it pertained to the history of freed slaves in the 1800s.
"There were families here long before Starbucks," he said. "They were here, and they provided a foundation."
Speaking in Central Park, he referenced Seneca Village as part of the city's origins. Established in the western part of the park in 1825, the community became the first home for hundreds of freed African-Americans after the abolition of slavery. They were forcibly displaced by the city 30 years later to build the park.
"Let's do better right now," Eric Adams said. "Let's acknowledge the presence of people to be part of the community that they built."
According to Adams, Juneteenth should be about remembering "the countless contributions of Black Americans to our nation and rededicate ourselves to building a more equitable nation."
Cover photo: ROB KIM / GETTY IMAGES NORTH AMERICA / Getty Images via AFP