Juneteenth is now officially a paid holiday in NYC!
New York, New York - Juneteenth is officially a paid holiday in New York City as of Monday, after Mayor Eric Adams's announcement!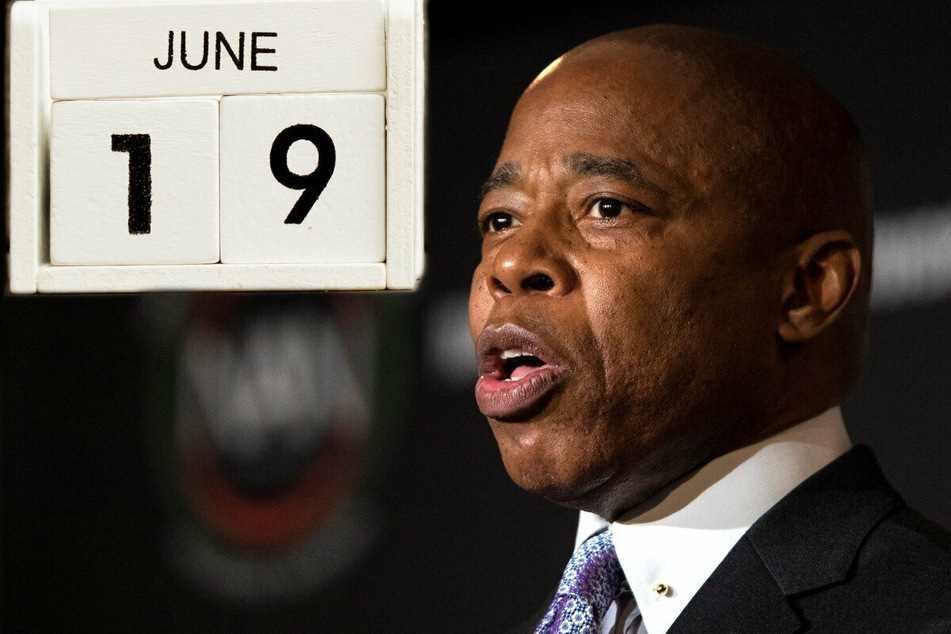 The holiday celebrates troops arriving in Galveston, Texas on June 19, 1865, to announce that enslaved people had been freed. Although it was two and a half years after the Emancipation Proclamation had been issued, it is considered to be the official date slavery had effectively ended in the US.
"As the second Black mayor of New York City, I know that I stand on the shoulders of countless heroes and sheroes who put their lives on the line to secure a more perfect union," Adams said in a statement. "Now is the time for me to do a small part and recognize one of our nation's greatest wrongs."
The move will allow for non-essential city offices to close and employees to receive a paid day off.
"Juneteenth is a time for reflection, assessment, and self-improvement," Adams continued. "People across the country of all races, nationalities, and religions unite on this day to truthfully acknowledge the stain of slavery and celebrate the countless contributions of Black Americans."

The news came shortly after Adams shared that he recently tested positive for Covid-19.
The Biden administration designated it as a federal holiday on June 17, 2021, and the cities of Chicago, Illinois and Chattanooga, Tennessee followed suit by establishing it as a city holiday.
"This decision is long overdue, which is why it will immediately take effect this year," Adams said in a tweet.
"Holding a mirror to our nation's past atrocities is never easy, but it is necessary," Adams confidently stated.
Cover photo: Collage: 123RF/bankrx & REUTERS