NYC mayor Eric Adams demands city employees return to office
New York, New York - NYC mayor Eric Adams has urged municipal employees to return to work in person as Covid-19 numbers stabilize.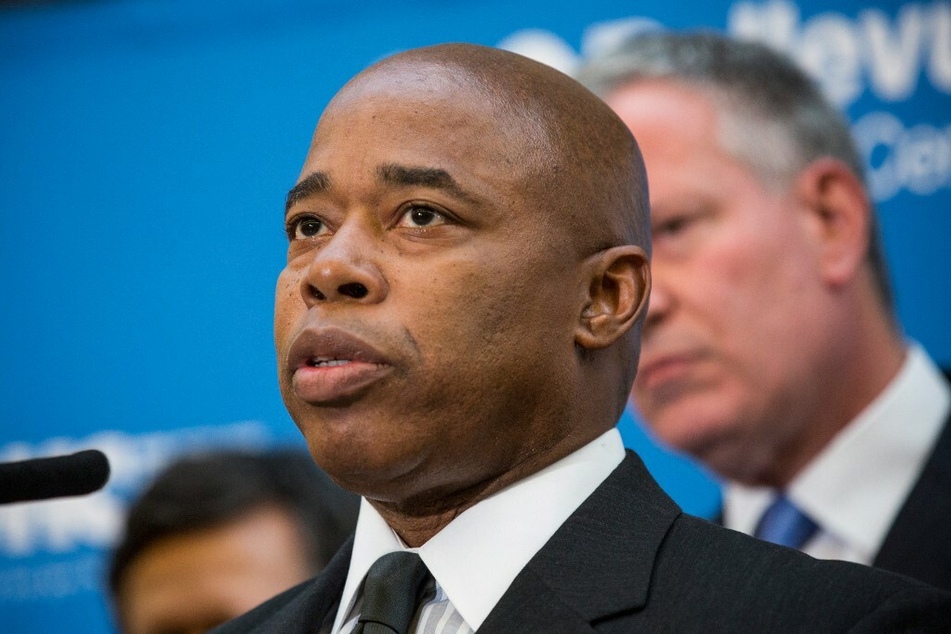 At a breakfast hosted by the Association for a Better New York on Wednesday, Adams doubled down on his efforts.
"I'm trying to fill up office buildings, and I'm telling JPMorgan, Goldman Sachs, I'm telling all of them, 'Listen, I need your people back in the office, so we can build the ecosystem.' How does that look – that city employees are home while I'm telling everyone else it's time to get back to work?" Adams was quoted as saying by the Gothamist.
"When you go to Lower Manhattan with all of those city offices, if they remain empty, Duane Reade is not going to have customers. The café is not going to have the customers."
Adam's comments come a day after the mayor's chief of staff emailed city employees on Tuesday saying they are "required to return to work in person for every scheduled work day" and that hybrid schedules are no longer permitted.
Adams has been adamantly fighting for the city's post-pandemic economic recovery, and believes that getting workers back to Manhattan's empty offices is the next step to normalcy.
Eric Adams and others want a return to normalcy
A recent study found that 38% of office workers in Manhattan have returned to the workplace, but only 8% of them do so for all five weekdays of a work week. Remote and hybrid work implemented during the pandemic has seemed to create a new normal for many workers around the world, which doesn't sit well with some business and company owners.
Tesla CEO Elon Musk shared a similar sentiment to Adams' when he released an email demanding employees to "spend a minimum of 40 hours in the office per week."
Although Adams is pushing a return to normalcy, he recognized that "post-Covid is a different environment."
Cover photo: Andrew Burton/GETTY IMAGES NORTH AMERICA/Getty Images via AFP