Rudy Giuliani rails at NYC parade-goer in viral video: "You are a brainwashed a**hole"
New York, New York - Days after reportedly testifying before the January 6 panel, Rudy Giuliani once again landed himself in the hot seat after hurling profanities at a fellow parade attendee.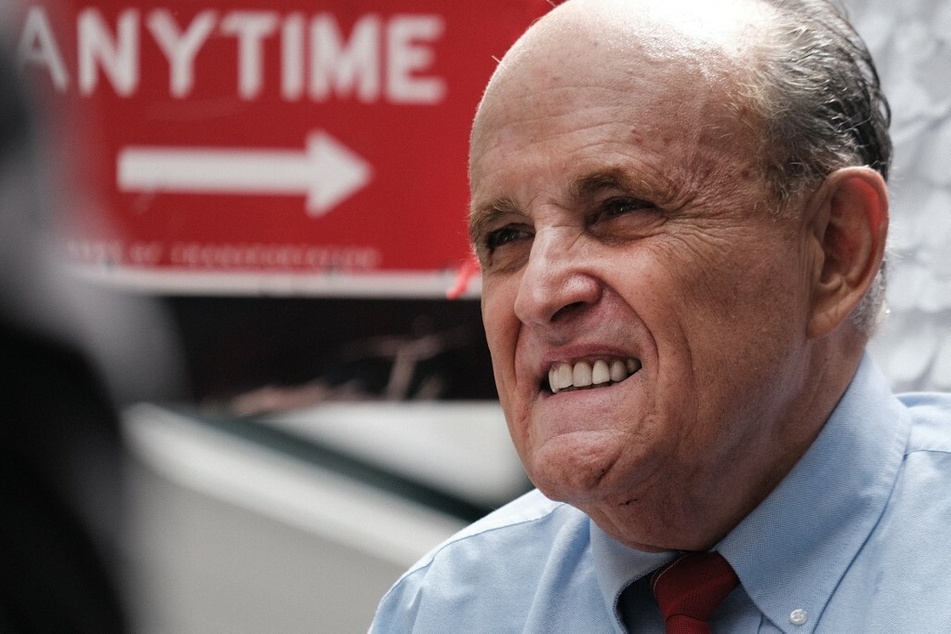 Thousands gathered in New York City on Sunday for the Jewish Community Relations Council's Celebrate Israel Parade.
The event took place even as human rights groups have said the Israeli government's oppression of Palestinians amounts to apartheid.
Marching behind Democratic Mayor Eric Adams was former Mayor Rudy Giuliani, a Republican.
At one point, a parade-goer calls Giuliani out, and Donald Trump's ex-personal attorney clearly didn't take kindly to the remarks. Video footage shows him yelling in response, "I reduced crime, you jacka**!"
He continues to call the person a "brainwashed a**hole" and "probably as demented as Biden."
Giuliani has been accused of helping incite the January 6 riot, when a horde of Trump supporters stormed the US Capitol in an attempt to prevent certification of Biden's electoral victory.
"I am a class act," Giuliani claims at one point in the video, without providing much evidence to back himself up.
He then storms away while waving a tiny Israeli flag.
The January 6 commission is planning a series of public hearings in June to show how Trump and his allies broke the law in the aftermath of the 2020 presidential election.
Cover photo: SPENCER PLATT / GETTY IMAGES NORTH AMERICA / Getty Images via AFP