Tulsa Race Massacre hearing: Advocates hold prayer meeting before historic day
Tulsa, Oklahoma - The Justice for Greenwood movement held a prayer rally on Sunday ahead of a historic court hearing to seek reparations for the victims of the Tulsa Race Massacre.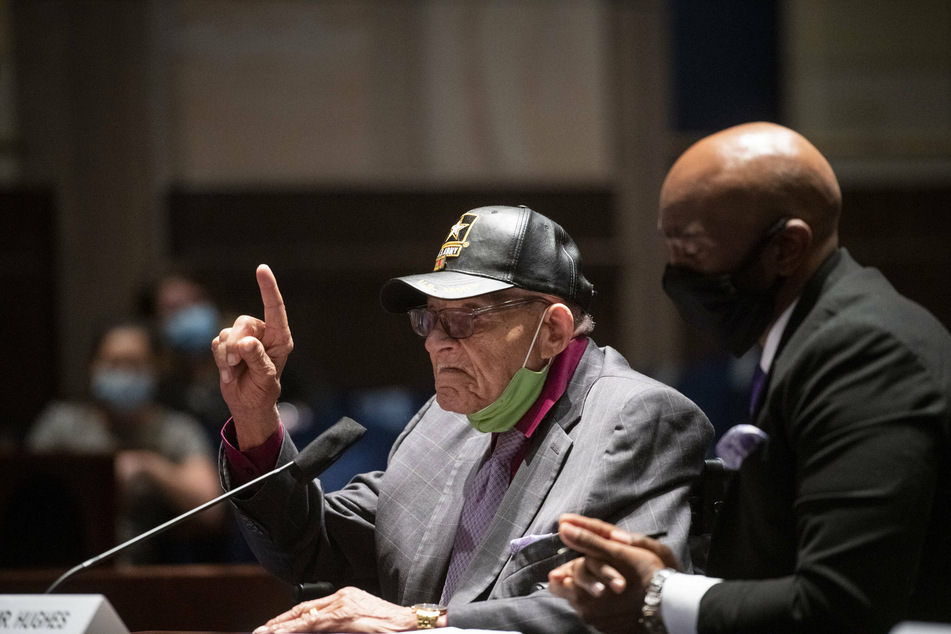 Tulsans gathered at Mt. Zion Baptist Church to demand restitution for the 1921 massacre that devastated the city's Black community, particularly the Greenwood district.
Known as Black Wall Street, Greenwood was home to Black-owned businesses, schools, hospitals, and residential areas, serving as a symbol of resilience across the deeply segregated South.
But everything changed when a violent white-supremacist mob attacked the district between May 31 and June 1, 1921. They burned down over 1,000 buildings and murdered hundreds of Black residents, even dropping firebombs from planes to add to the destruction.
To this day, there are survivors who remember the awful events of the Tulsa Race Massacre. Viola Ford Fletcher, Lessie Benningfield Randle, and Hughes Van Ellis – all over 100 years old – have been fighting for reparations for themselves and their community for years.
That's why attorney and Justice for Greenwood founder Damario Solomon-Simmons filed a lawsuit based on the state's public nuisance law. The city responded with a motion to dismiss the case.
"How can these people be here at this advanced age with so much clarity, so much inspiration, so much motivation and energy? We must be victorious. We will be victorious," Solomon-Simmons declared at the prayer rally.
"We're just asking to tell in court how this city failed to undo the harm it did to all of you," added Prof. Eric Miller, who has worked closely with Solomon-Simmons. "We will win this lawsuit."
The court hearing before Judge Caroline Wall is scheduled to take place at the Tulsa County Courthouse on Monday at 1:30 PM. She will decide whether the case will go to trial.
Cover photo: IMAGO / MediaPunch