Memphis police release disturbing video of Tyre Nichols beating as protests occur
Memphis, Tennessee - The Memphis Police Department has released the disturbing video footage of multiple police officers beating Tyre Nichols during a traffic stop, which led to his death days later.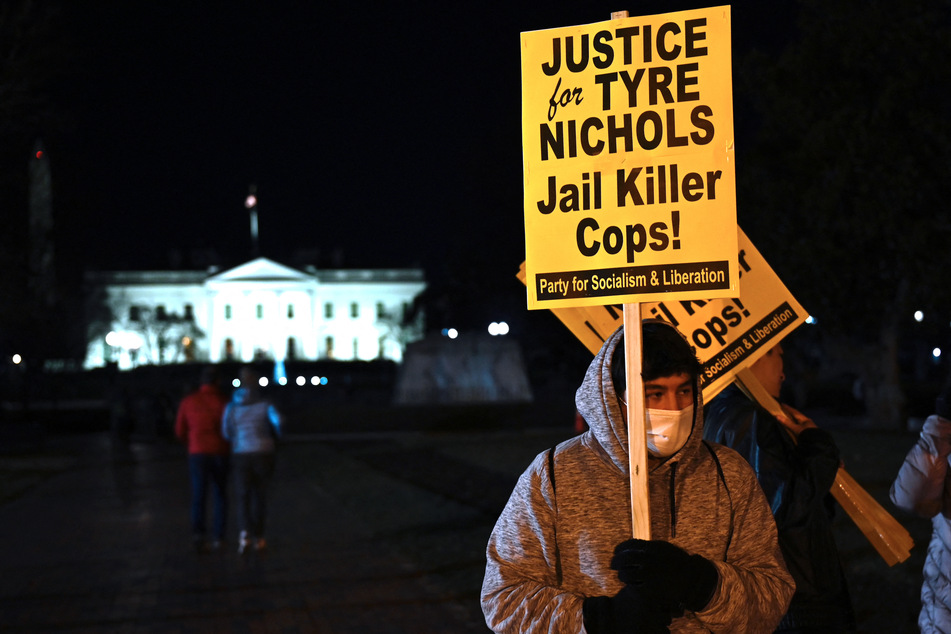 The video footage released on Friday night showed Nichols being brutally beaten, tasered, and pepper-sprayed by numerous police officers when he was pulled over on January 7.
In total, there were four videos released. Though there was about an hour of footage, the vicious and jarring beating was roughly three minutes long.
In one video, the officer seems to be messing with his body camera during the incident as the visuals abruptly cut off on several occasions.
Prior to the release of the shocking footage, which was purposefully slated for 6 PM CST to allow people to get home from work or school safely in the case of protests, Memphis Police Chief Cerelyn Davis described the incident as "heinous, reckless, and inhumane," while urging the community to remain peaceful.
One video posted on Twitter show protesters in Memphis marching in the streets while chanting, "No justice, no peace." Another video shows protesters shutting down the Interstate 55 bridge that connects Tennessee and Arkansas just outside downtown Memphis.
Nichols was a 29-year-old father and FedEx employee, a company that's headquartered in Memphis.
He was pulled over for suspected reckless driving while on his way home from taking photos at a park.
On Thursday, Shelby County District Attorney Steve Mulro announced that the five officers involved in Nichols beating had been taken into police custody and charged with second-degree murder, aggravated assault, two charges of aggravated kidnapping, two charges of official misconduct, and one charge of official oppression.
The five officers – Demetrius Haley, Desmond Mills, Jr., Emmitt Martin III, Justin Smith, and Tadarrius Bean – were fired after an investigation into Nichols' January 10 death.
Cover photo: PEDRO UGARTE / AFP