Sesame Street theme park sued for millions in racism scandal
Philadelphia, Pennsylvania - The family of the two Black girls seen in a viral video being snubbed by a mascot at Sesame Place in Philadelphia are now suing the theme park for millions.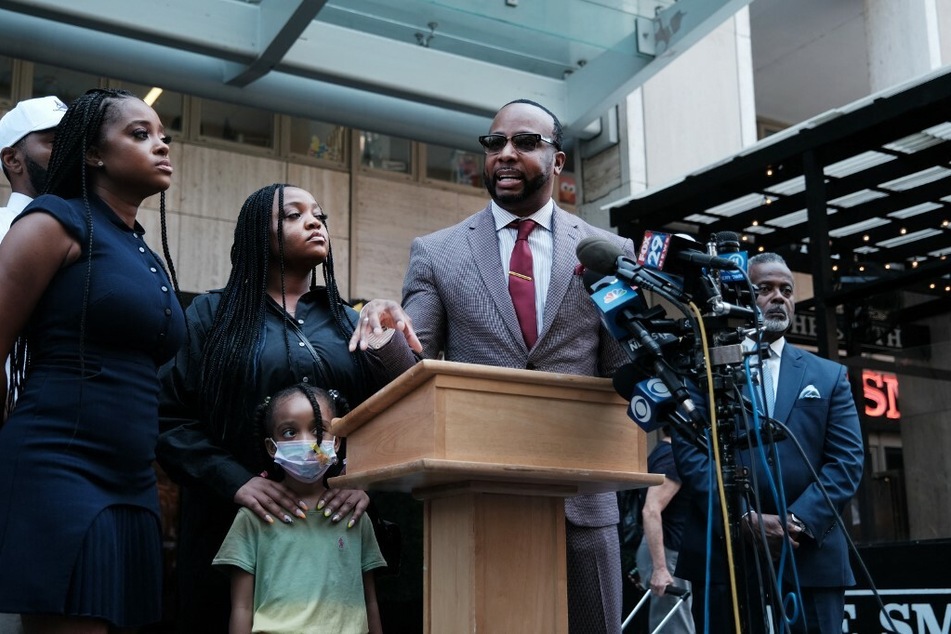 The class action suit against the park's parent company, Sea World, alleges that multiple characters ignored the family of Quinton Burns during a meet and greet on June 18.
The video that sparked the controversy shows Burns' daughter Kennedi trying to get the attention of a mascot dressed as the character Rosie, who seems to dismiss the two with a wave of her hand.
"We stand here before you today simply trying to fight and protect little Black children and their fundamental civil rights," Burn's attorney Malcolm Ruff explained at a press conference on Wednesday.
The clip quickly went viral, prompting other parents to share video of similar instances, leading many to argue that a pattern of racism exists at the park.
"We want to punish Sea World because they know what happened was wrong, and we're sure that we are going to find that this was indeed a pattern that they were aware of, they just didn't care," added attorney Mart Harris.
"Just looking at her face, it makes me want to cry every time I see it," Burns said of his daughter's reaction in the video.
Burns and his attorneys are suing for $25 million in damages, but the park says it was all just a misunderstanding.
Sesame Place claimed the incident was a misunderstanding
Sesame Place originally released a statement saying the incident was a "misunderstanding" and claiming the mascot was unable to see the two girls due to a limited field of vision while wearing the costume. After heavy backlash, the park made an official apology to the family
A representative for the park told TMZ, "We will review the lawsuit filed on behalf of Mr. Burns. We look forward to addressing that claim through the established legal process. We are committed to deliver an inclusive, equitable and entertaining experience for all our guests."
Attorneys for the Burns family are also asking victims of similar instances at the Sesame Place park to come forward with their stories.
Cover photo: SPENCER PLATT / GETTY IMAGES NORTH AMERICA / Getty Images via AFP