Brazil deals with fallout of Bolsonaro riots as world reacts with outrage
Brasília, Brazil - World leaders have reacted with shock and dismay to the storming of Brazil's Congress, Supreme Court, and presidential palace by thousands of supporters of far-right ex-president Jair Bolsonaro.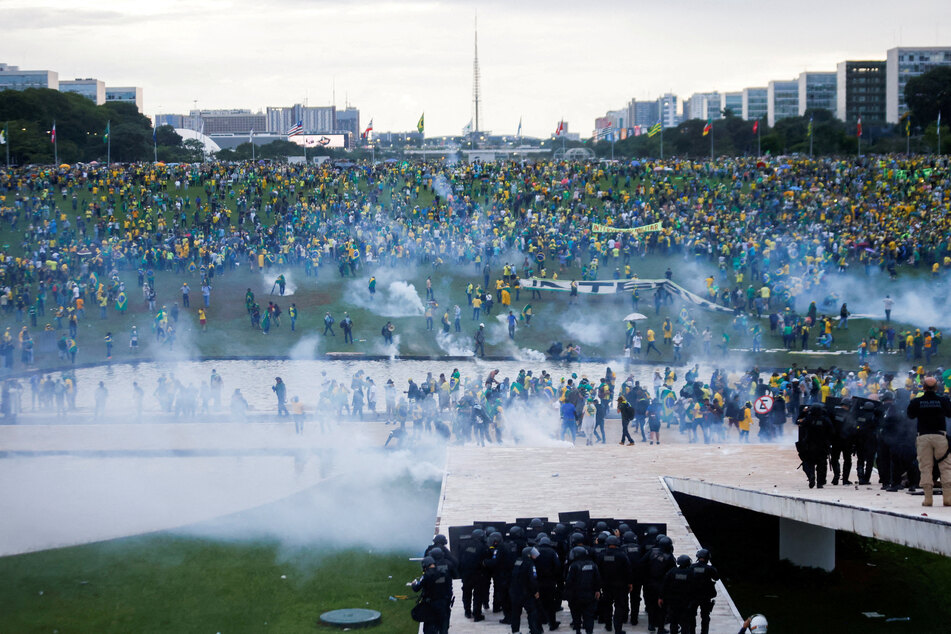 The rioters refuse to acknowledge Bolsonaro's defeat in recent elections, and the former president has still not publicly conceded.

In a tweet on Sunday, US President Joe Biden slammed "the assault on democracy and on the peaceful transfer of power in Brazil."
"Brazil's democratic institutions have our full support and the will of the Brazilian people must not be undermined. I look forward to continuing to work with @LulaOficial," he added.
New York. Rep. and Squad member Alexandria Ocasio-Cortez went even further, tweeting: "Nearly 2 years to the day the US Capitol was attacked by fascists, we see fascist movements abroad attempt to do the same in Brazil. We must stand in solidarity with @LulaOficial's democratically elected government. The US must cease granting refuge to Bolsonaro in Florida."
She was referring to the former Brazilian president's current location, said to be somewhere in the Sunshine State.
Boslonaro's weak response to supporters' actions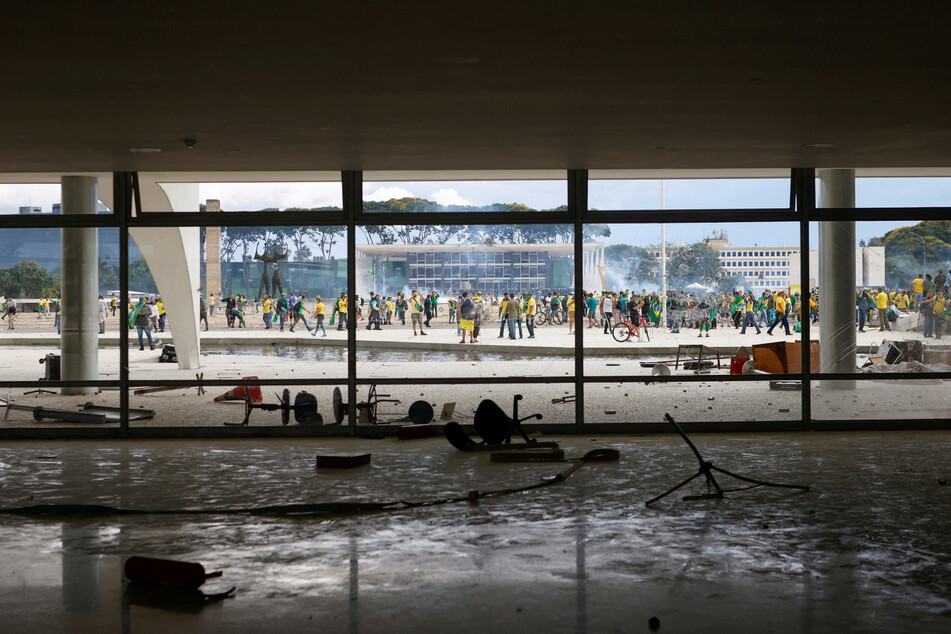 Condemnations came from all over the globe as powerful politicians expressed their outrage at the shocking attack.
During the violence in Brasília, Bolsonaro supporters ransacked the National Congress building after busting through barricades, climbing on the roof and smashing windows.
They then directed their rage toward the nearby Supreme Court and the Palácio do Planalto, the official workplace of the president. It took security forces several hours to regain control of the area.
Lula signed a federal intervention decree, allowing the government to assume responsibility for public security in Brasília, "in response to the terrorist acts," the Justice Ministry said.
Hundreds of people were reported to have been arrested.
Bolsonaro, meanwhile, tweeted meekly that "peaceful lawful demonstrations are part of democracy."
"However, depredations and invasions of public buildings as occurred today, as well as those practiced by the left in 2013 and 2017, escape the rule," was as much as he could muster.
Cover photo: REUTERS