Donald Trump rally sees Lindsey Graham booed offstage in South Carolina: "Traitor!"
Pickens, South Carolina - Senator Lindsey Graham was met with boos and heckles in his home state as he took the stage to praise Donald Trump at the former president's campaign rally.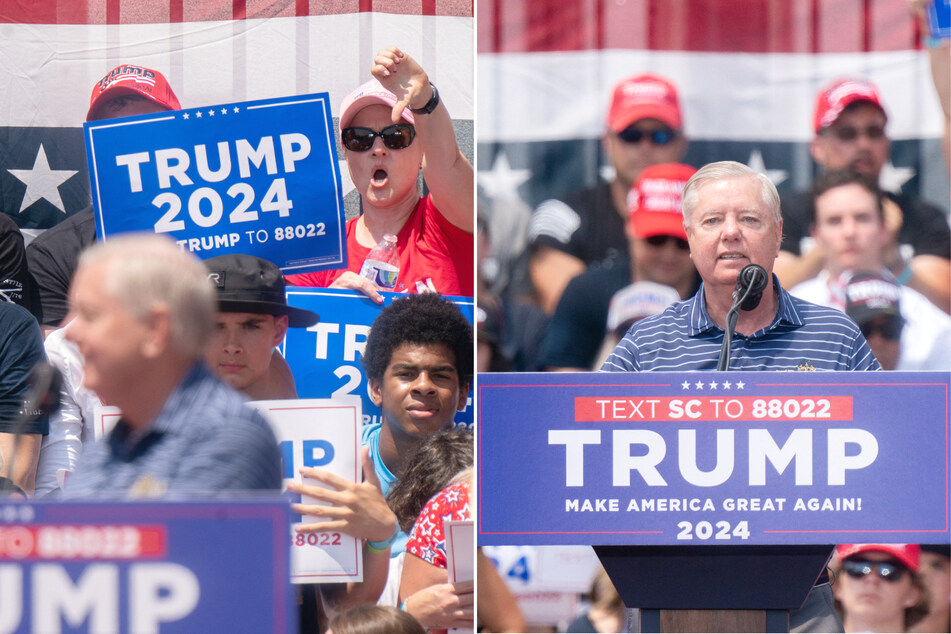 The MAGA crowd, estimated to be about 30,000, relentlessly booed Graham on Saturday for more than five minutes as he tried to give his speech.
Videos of the awkward incident have gone viral, showing Trump fans yelling "traitor" and giving the senator a thumbs down.
"Calm down for a second… I was born in this county!" Graham said, trying to calm the unruly crowd.
He did manage to get through some of his speech, sharing that he has finally "found common ground" with Trump.
"It took a while to get there… but I've come to like President Trump, and he likes himself," he said. "And we've got that in common."
Graham has flip-flopped multiple times on his view of Trump, going from being extremely critical of him to now endorsing him in the 2024 race.
As Trump then took the stage, he reportedly addressed the heckling, taking the opportunity to humiliate the congressman even more.
"You know, you can make mistakes on occasion. Even Lindsey down here," Trump said pointing at the politician, which garnered even more boos from the crowd.
"When I need some of those liberal votes, he's always there to help me get them," Trump added.
Cover photo: Collage: Sean Rayford/GETTY IMAGES NORTH AMERICA/Getty Images via AFP