Donald Trump briefly leaves hospital to greet supporters despite Covid illness
Bethesda, Maryland - President Donald Trump left the Walter Reed National Military Medical Center, where he is being treated for Covid-19, for a few minutes on Sunday to wave at supporters gathered outside.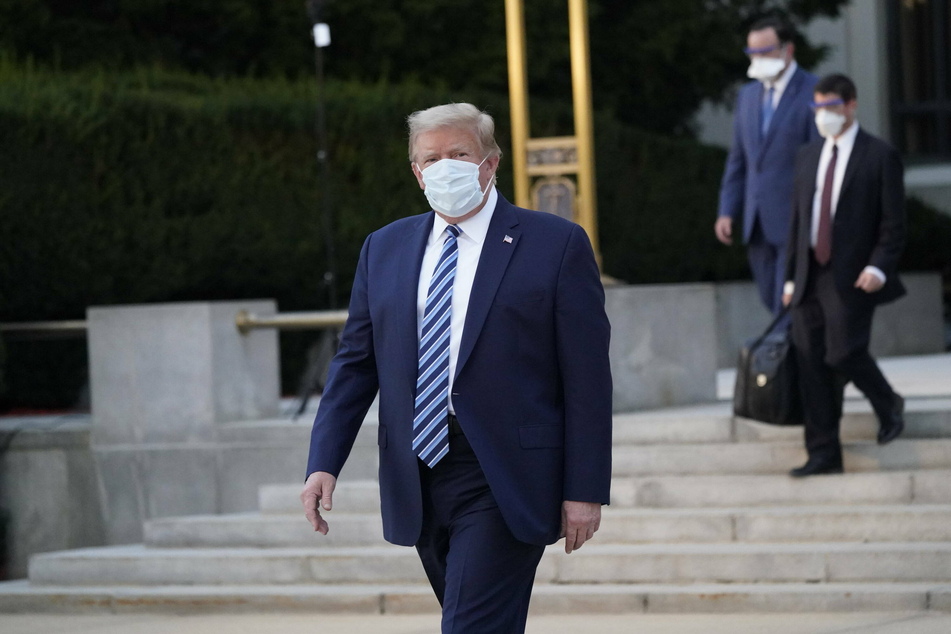 Footage shows the president waving to his supporters out of a black SUV, driven by a member of the Secret Service.
President Trump announced the move in a video uploaded on Twitter beforehand, addressing "the great patriots" gathered with flags and banners outside the medical facility.
"I'm about to make a little surprise visit, so perhaps I will get there before you get to see me," he said.
The photo-op on Sunday raised concerns about the health of the two Secret Service agents riding in his SUV, even though they were seen respirators and protective equiptment.
According to White House spokesperson Judd Deere, the president returned to his presidential suite inside Walter Reed shortly after.
Donald Trump released a video message on Twitter
Trump also claimed he had learned a lot about the coronavirus. "I learned it by really going to school. This isn't a 'let's read the book' school. And I get it and I understand it," he said in his video message.

"I'm going to be letting you know about it. In the meantime, we love the US and we love what's happening," he added. It was not clear what exactly he was referring to.
Cover photo: imago images / ZUMA Wire