Triggered Trump walks out on interview that had him "foaming at the mouth"
Palm Beach, Florida - A glistening and angry Donald Trump called journalist Piers Morgan "very dishonest" in an interview where the former president demands "turn the camera off" as he rises from his chair and walks away.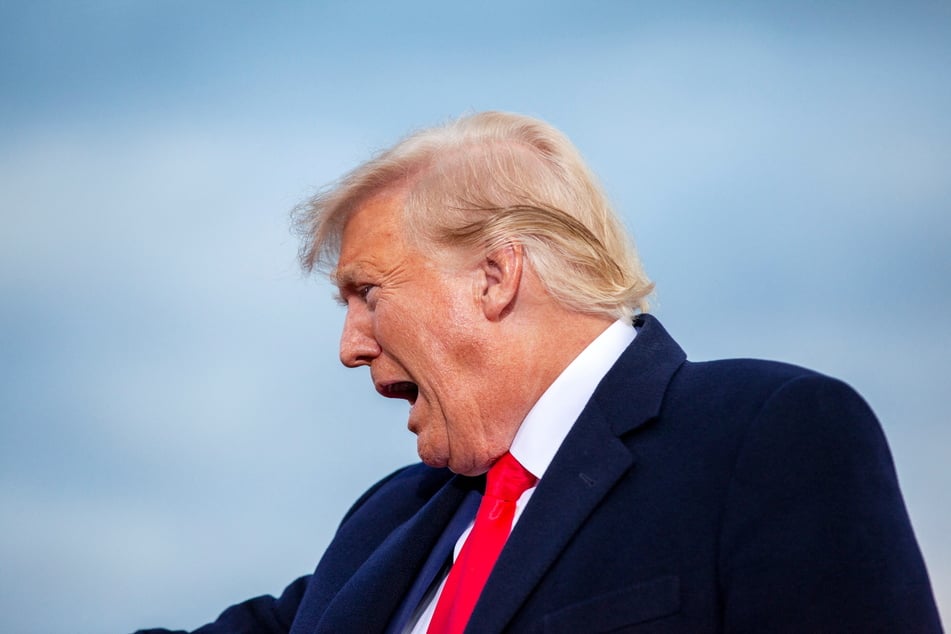 A clip of that interview is advertised as "the most explosive interview of the year" on the Twitter feed promoting Piers Morgan Uncensored, the former CNN host's new show.

The heavily edited bits and pieces posted online give little context to the full interview set to run on Monday. Trump appears to become angered when Morgan, who has both praised and criticized him, states the fact that the 2020 presidential election was free and fair and President Joe Biden won.
"Only a fool would think that," Trump responds.
Trump, who lost the election by 7 million votes, continues to push the lie that he won.
"You think I'm a fool?" Morgan asks.
"I do now," says Trump.
"A former president in denial" booms a narration voiced over the clip promoting Morgan's interview. The 30-second teaser ends with Trump saying "turn the camera off," then walking away saying "very dishonest."
Morgan's interview took place earlier this month at Trump's Mar-a-Lago estate. In an interview with BBC reporter Ros Atkins posted to Twitter on Wednesday, Morgan pushed back when asked if he regrets interviews he's done with Trump that were criticized as soft.
"I challenge Trump a lot in those interviews," Morgan said.
He added that Trump was a friend of his dating back to 2008, when Morgan appeared on Trump's game show Celebrity Apprentice. Morgan argued that he has since written "incendiary" articles about Trump and positive ones as well.
He added that aside from Trump's fourth year in office – "a catastrophe" – the former president's tenure was neither all good nor all bad.
Trump acted "like Don Corleone"
In a column in British tabloid The Sun, Morgan said that, shortly before the interview, Trump had been handed a three-page document detailing critical comments the journalist had made about him on topics including his "woeful handling" of the coronavirus pandemic and his response to defeat in the 2020 presidential election.
Writing about a crisis meeting that took place ahead of the interview, he said: "I'd never seen him so livid or felt so uncomfortable in his presence as I did right now. He was almost foaming at the mouth and kept shaking his head slowly and menacingly at me, like Don Corleone when he felt he was disrespected."

"There was no point in trying to deny the quotes. I'd said them, and I'd meant them."
"'I've always been critical of you when I've felt you deserved it,' I eventually said. 'But as you know, I've also written and said many supportive things about you too. This is a one-sided hatchet job designed to stop you doing our interview,'" Morgan wrote.
"'It's definitely a hatchet job,' he retorted, 'On me!'''
Morgan suggested he had been able to calm Trump down by complimenting his golfing record.
He said the interview covered topics including "Ukraine, (Vladimir) Putin, Kim Jong-un and nuclear weapons, the royals, transgender athletes, Twitter and Joe Biden."
Trump later released a statement saying Morgan had "attempted to unlawfully and deceptively edit his long and tedious interview with me" in order to make it look like he had walked out.

He added: "The good news is that the interview was taped by us as a means of keeping him honest."
Cover photo: REUTERS