Trump tells his Californian supporters to shoot looters
Anaheim, California - Donald Trump suggests that California should deal with its crime problem by simply shooting looters.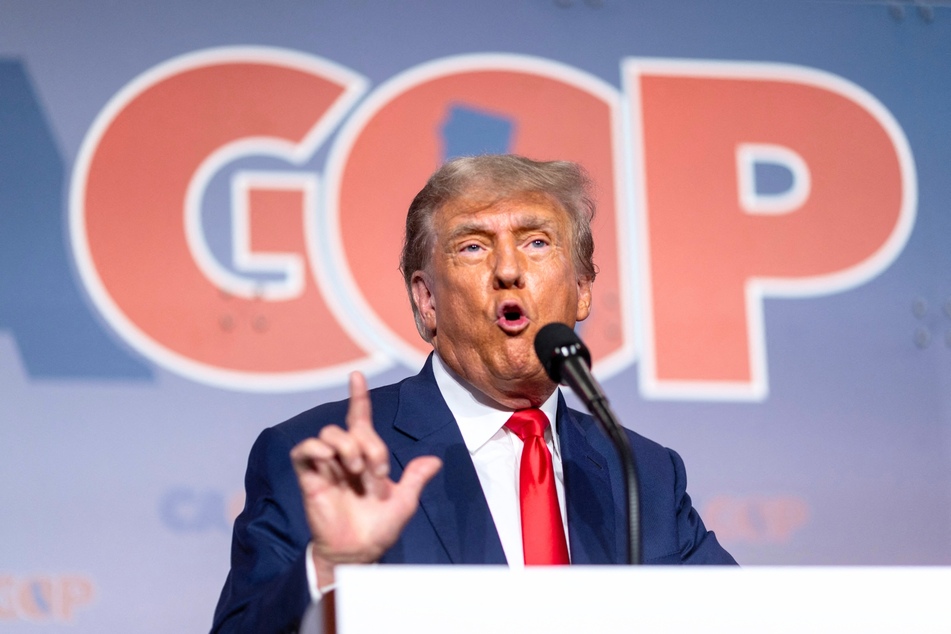 On Friday, the former president spoke before the California Republican Party convention where he shared his doom-and-gloom thoughts about the state.
"California was once the symbol of American success," Trump told the crowd. "Today, under the radical left fascists and Marxists that run your state, it's becoming a symbol of our nation's decline."
"This is not a great state anymore," he declared. "This is a dumping ground. You're a dumping ground."
Trump pointed to a rise in retail theft and overall crime in major cities, including San Francisco and Los Angeles, and offered a solution to solve the problem once and for all.
"We will immediately stop all of the pillaging and theft," he said. "Very simply: If you rob a store, you can fully expect to be shot as you are leaving that store. Shot!"
This isn't the first time Trump has offered violence as a solution to societal issues. In 2019, he proposed building a moat with alligators and shooting migrants at the southern border. Trump also reportedly wanted to shoot Black Lives Matter protesters following the murder of George Floyd in 2020.
Trump also doubled down on his claim that the "rigged election system" caused him to lose in 2020. Though Joe Biden beat him by over 5 million votes, Trump maintains that there was "no way" he lost California.
Cover photo: DAVID MCNEW/GETTY IMAGES NORTH AMERICA/Getty Images via AFP