Melania Trump is still doing remodeling work on the White House
Washington D.C. - The Trumps only have 42 days left in the White House but Melania is still adding her personal touch to the presidential residence.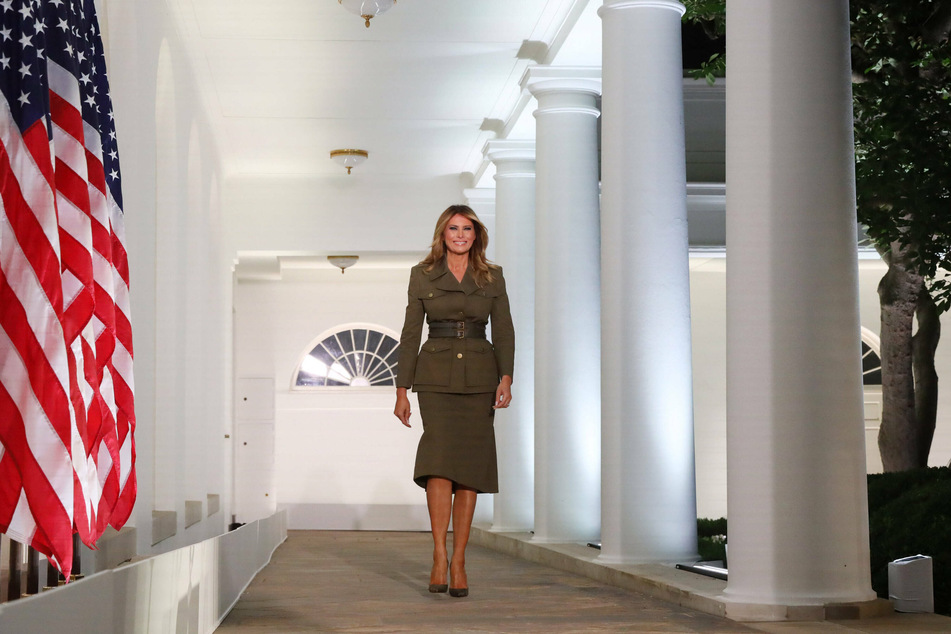 Melania Trump is being criticized for unveiling a new pavilion for the White House tennis court, in the midst of an escalation of the coronavirus pandemic.
The backlash on Twitter includes references to the number of Covid-19 deaths and overcrowded hospitals across the country. Donald Trump also published a photo of the newly built pavilion on Monday.

Donald Trump's predecessor, Barack Obama, had the area converted to a basketball court, but the new first family removed the alterations in 2017.
The elaborate construction project started in 2019 and was financed by donations, according to the White House.
Melania said in a statement that she hopes the tennis court "will function as both a place of leisure and gathering for future first families". Earlier this year, she also had the rose garden redesigned.
Melania Trump is happy about the redesign: the mockery on the net is great
According to figures published by Johns Hopkins University, over 175,000 new coronavirus infections and more than 1100 deaths were reported in the United States on Sunday.
Cover photo: imago images / UPI Photo