Michigan gubernatorial candidate Ryan Kelley arrested for role in January 6 insurrection
Allendale, Michigan - Republican gubernatorial candidate Ryan Kelley (40) was arrested by FBI agents on Thursday.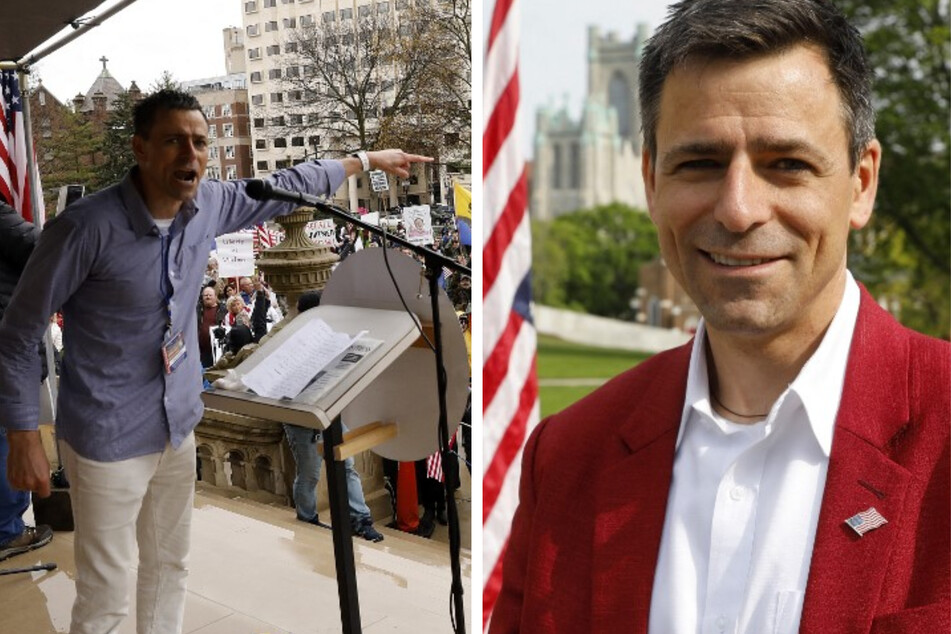 Bill Miller, a spokesperson for the US Attorney's office, confirmed that Kelley was arrested "on misdemeanor charges stemming from the Jan. 6, 2021 Capitol breach."
Kelley is charged with knowingly entering a restricted building, disorderly and disruptive conduct, knowingly engaging in physical violence against person or property in a restricted building, and willfully injuring or committing depredation against property of the US.
The Republican candidate, who built his political brand on opposing Covid-19 restrictions and Black Lives Matter protests, traveled to Washington DC and allegedly participated in events that led to protesters storming the Capitol building.

A video shared to Twitter of Kelley – wearing glasses, a backwards baseball cap, and a black jacket – shows him climbing a barricade while yelling and riling up other protesters, seeming to direct them to the building's entrance.
After a hearing at a federal court in Grand Rapids, the real estate broker was released on a personal recognizance bond. If convicted, he faces up to a year in prison.
Ryan Kelley, along with a handful of other Republican hopefuls, will be running for Democratic state governor Gretchen Whitmer's position this fall.
Cover photo: Collage: JEFF KOWALSKY / AFP