House Republicans pass "most aggressive" border security bill
Washington DC - US House Republicans passed a sweeping and border security package on Thursday, described by Democratic lawmakers and human rights organizations as anti-immigrant.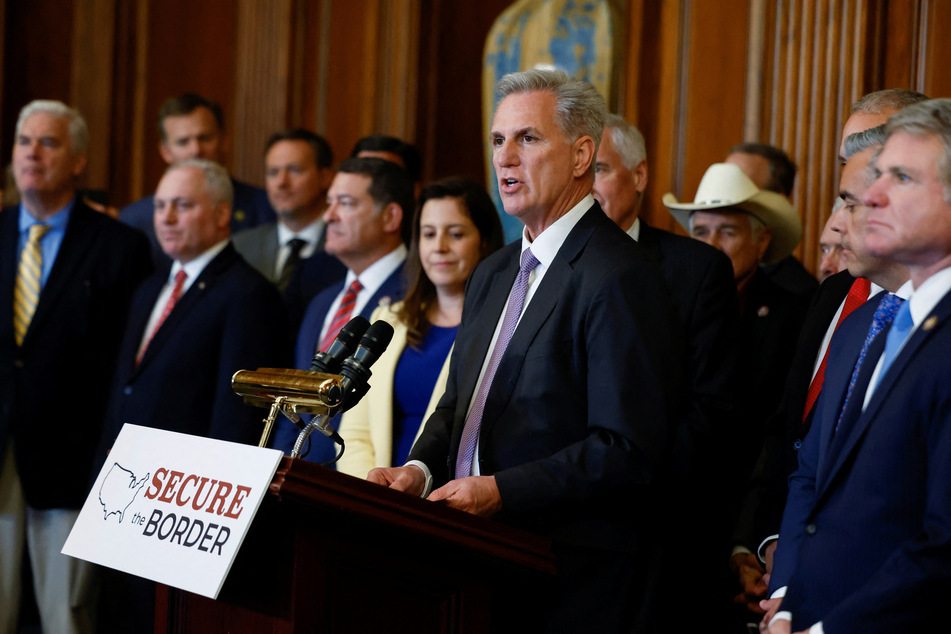 The House voted 219-213 to pass the bill, which would restart border wall construction, restrict asylum and more. No Democrats supported the bill, and two Republicans also voted against it: Kentucky Representative Thomas Massie and John Duarte from California.

Both had concerns, albeit different ones, about a provision requiring all employers to electronically verify that new hires can work legally in the country.
Louisiana Representative Clay Higgins, a Republican, described it as "the most aggressive legislation ever brought to the House floor."
The Republican bill will not become law, given opposition to many provisions from Democrats and a veto threat from President Joe Biden.
Republicans target organisations that help migrants and refugees
Congressional Republicans have made US-Mexico border security a priority amid high migration levels. The House voted hours ahead of the end of the Title 42 policy, which is expected to further increase migration.
The bill would require the Department of Homeland Security to resume construction of a border wall that Biden halted and invest more in border security technology and personnel.
It would make it harder for migrants to qualify for asylum, permit migrant children to be detained for months with their parents, and crack down on the employment of undocumented immigrants.
The legislation would also limit federal funding to nongovernmental organizations that assist migrants and curb the government's authority to allow certain migrants to come to the US legally under a form of humanitarian protection known as parole.
Cover photo: REUTERS