Afghan evacuees wait for transport to US at German air base
Kaiserslautern, Germany - Some 17,000 refugees from Afghanistan are at an American military base in Germany waiting for onward transport to the United States after being airlifted from Kabul, US military officials said Thursday.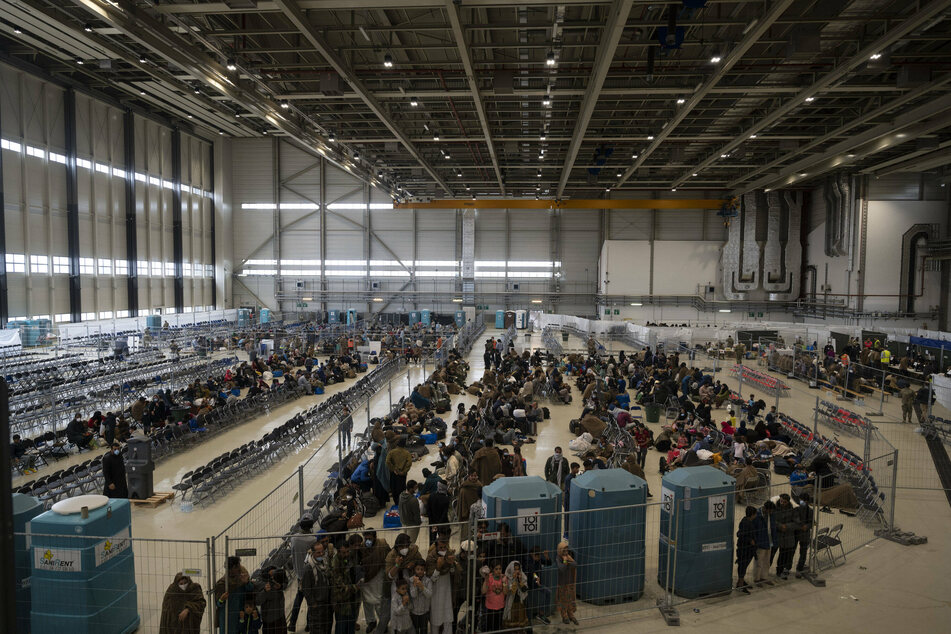 Some 12,000 Afghans were currently being checked at Ramstein Air Base in western Germany, the commander of US forces in Europe, General Tod Wolters, told journalists via videolink from the Pentagon in Washington.

Another 5,000 Afghans were currently at Rhine Ordnance Barracks in Kaiserslautern, not far from Ramstein, he added, while some 4,300 were at US bases in Italy and Spain.
Wolters said people are checked twice before they continue their journey to the US – once upon arrival and another time shortly before departure.
So far, one suspicious person has been tracked and is now in custody, the general said.
He couldn't give any further details about the suspect, only that the man in question was not "of a high threat."
Wolters generally praised what he called the "one hundred percent support" of the German, Italian, and Spanish authorities.
Refugee seekers such as former US local staff in Afghanistan and their families who are leaving their homeland for fear of the Taliban are initially accommodated in tents and aircraft hangars in Ramstein or bases in the US.
There they will be registered and receive medical treatment if necessary, Wolters added.
Cover photo: IMAGO / Cover-Images