Andrew Yang announces launch of a third political party
New York, New York - Former presidential candidate Andrew Yang and dozens of other politicians who abandoned their Democratic and Republican ties have banded together to launch a new third party in the US.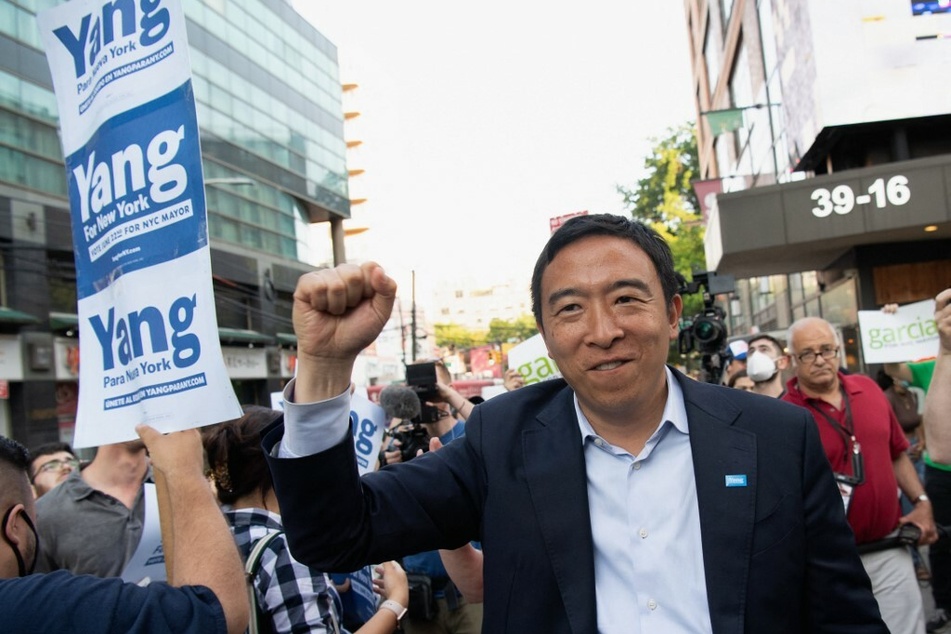 According to Reuters, the new Forward Party will attempt to appeal to voters that feel alienated from the current two-party system in the US with the centrist slogan: "Not left. Not right. Forward."
"The #ForwardParty is joining forces with [the Serve America Movement] and [the Renew America Movement] to form the biggest 3rd party by resources in the United States!!" Yang announced in a tweet on Wednesday.
Yang, who became an independent after leaving the Democratic Party and launched the Forward Political Action Committee (PAC), will lead the new party alongside former New Jersey governor Christine Todd Whitman and ex-Florida Representative David Jolly, who both used to be Republicans.
"Political extremism is ripping our nation apart, and the two major parties have failed to remedy the crisis," the three wrote in the most centrist op-ed imaginable for The Washington Post. "Today's outdated parties have failed by catering to the fringes. As a result, most Americans feel they aren't represented."
Political third parties have historically not had much success in the US, but Forward is taking active steps to establish state-by-state party registration and plans to be recognized in all 50 by 2024.
The Forward Party is planning a nation building tour this fall to meet with voters and further establish their agenda.
Cover photo: ANGELA WEISS / AFP