Democrats push to expel Representative Marjorie Taylor Greene after shocking Parkland footage emerges
Washington DC - One member of Congress' social media activity has thrust her into the spotlight as the three-year anniversary of the mass shooting at Stoneman Douglas High School mass shooting in Parkland, Florida – and not in a good way.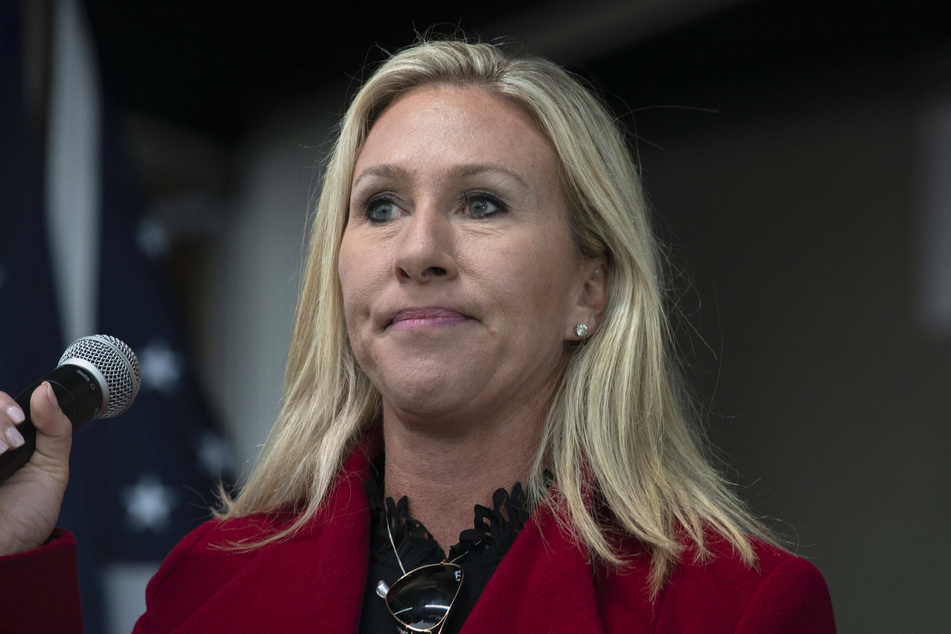 Representative Marjorie Taylor Greene of Georgia, an avowed believer in the Q-Anon conspiracy theory, has been an official member of Congress for three weeks and is already facing calls for her removal.
There are several reasons Representative Greene is facing such quick backlash in her new role. Congress members were recently given their appointments, and she was appointed to the education committee.

This move did not sit well with many House Democrats, or the survivors of the 2018 mass shooting in Parkland, Florida, one that Greene has continuously called a staged shooting and a "red-flag" event.

Video of representative Greene following and berating several of the Parkland shooting survivors, including David Hogg, resurfaced in recent days. Representative Greene can be heard in the clip calling Hogg a "coward" and saying, "you are using your lobby and the money behind it, and the kids, to try to take away my second amendment rights."
Given her recent appointment to the education committee, Parkland survivors are calling for her to resign from her role. Speaker Nancy Pelosi shared his dismay with Greene's assigning, calling it "absolutely appalling."

In a press conference on Thursday, Pelosi shared her confusion about the freshman congresswoman's appointment, saying, "Assigning her to the education committee, when she has mocked the killing of little children...what could they be thinking, or is thinking too generous a word for what they might be doing?"
To top it off, Greene's past incendiary social media activity has come to light, with CNN reporting on her official Facebook page liking a comment saying, "a bullet to the head would be quicker" in reference to removing the speaker of the house, Nancy Pelosi. The posts have since been deleted, and Greene shared on Twitter that the initial finding of them was an attempt to "cancel me and silence my voice."

Politico reported that Representative Jimmy Gomez has drafted a resolution to remove Greene from Congress. This resolution has not yet been presented on the floor.
Cover photo: IMAGO / ZUMA Wire