Hitler cosplayer gets prison sentence for Capitol attack
Washington DC - A New Jersey white supremacist who likes to cosplay as Adolf Hitler has been sentenced to prison time for his participation in the January 6 capitol riots.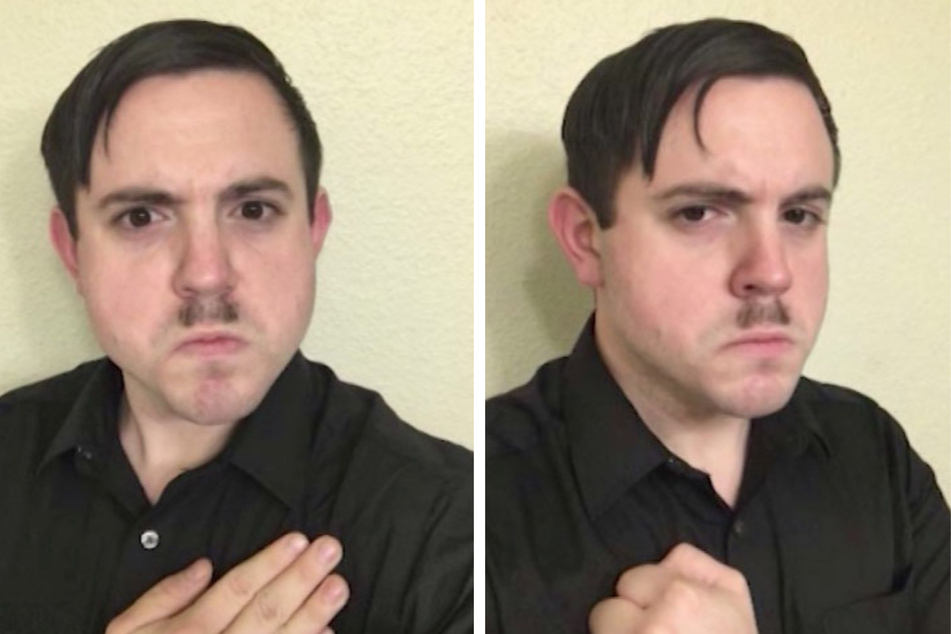 On Thursday, the Department of Justice announced that Timothy Louis Hale-Cusanelli has been sentenced to 48 months in prison and will have to pay $2,000 in restitution for four misdemeanors and a felony charge of obstruction of an official proceeding.
The 32-year-old allegedly drove to Washington on the morning of January 6 and joined a mob as they "illegally breached a police line attempting to secure the Capitol grounds."
He managed to get in the building, spending over 40 minutes inside.
Prosecutors presented evidence in court of Hale-Cusanelli being an outspoken white supremacist and Nazi sympathizer, including multiple photos of him sporting a Hitler mustache. His co-workers also testified that he held "extremist or radical views pertaining to the Jewish people, minorities, and women."
Back in May, Hale-Cusanelli attempted to use the ignorance defense, claiming he didn't know the Capitol is the workplace of Congress members.

"I didn't know the Capitol building was the same as the congressional building," he told prosecutors, later adding, "I know this sounds idiotic, but I'm from New Jersey."
Hale-Cusanelli's explanation laughed out of court
Unfortunately for Hale-Cusanelli, District Judge Trevor McFadden didn't buy his excuse. Per the New York Post, McFadden called the claim a "risible lie" during the sentencing and added that he believed Hale-Cusanelli "absolutely knew" what he was doing on January 6.
The former army reservist, meanwhile, claimed that time spent in solitary confinement while in prison has changed his perspective.
"I disgraced my uniform and I disgraced the country," he said, also vowing that the judge will "never see my face in court after this."
According to the Department of Justice, "870 individuals have been arrested in nearly all 50 states for crimes related to the breach of the U.S. Capitol, including over 265 individuals charged with assaulting or impeding law enforcement."
Cover photo: Collage: US Department of Justice