House Democrats name Hakeem Jeffries as Nancy Pelosi's successor in historic move
Washington DC - In a historic move, the House Democrats named caucus chair Hakeem Jeffries as Nancy Pelosi's successor as the Democratic leader in the chamber next year.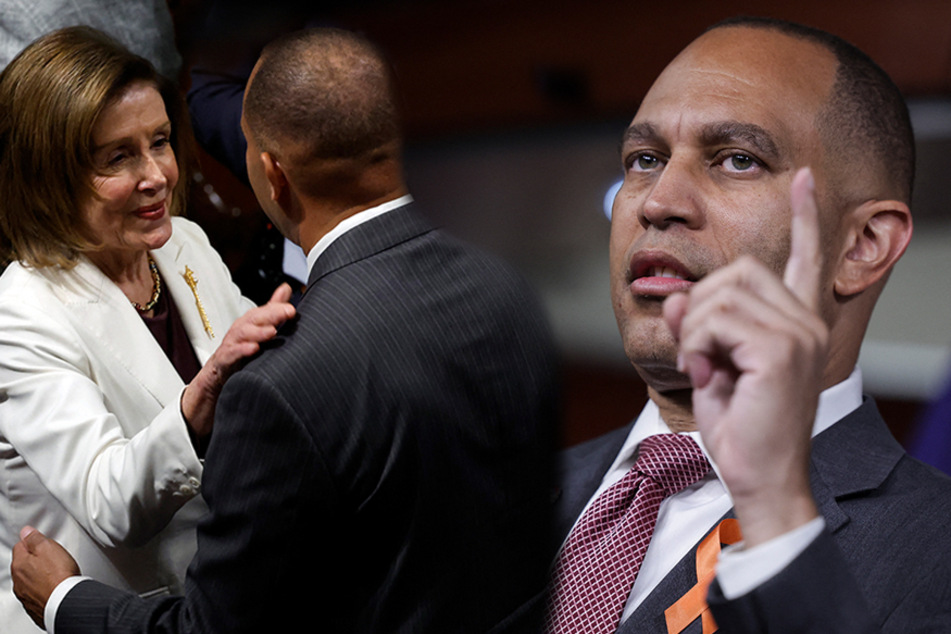 In a closed door meeting on Wednesday, House Dems collectively decided to name Jeffries as the party's leader, making him the first Black person to hold the position in the two major political parties in either the House or the Senate.
The Brooklyn native ran to lead the House Democratic caucus unopposed, and was expected to win with Rep. Katherine Clark landing the role of whip while Rep. Peter Aguilar was elected to serve as chairman of the House Democratic caucus.
"House Democrats fight for the people," Jeffries said after the vote. "That's our story, that's our legacy, that's our values, that's our commitment as we move forward. Get stuff done, make life better for everyday Americans. We look forward to finding opportunities to partner with the other side of the aisle, and work with them whenever possible, but we will also push back against extremism whenever necessary,"

iGen Politics Podcast co-host Victor Shi made it known how monumental of a move it was to name Jeffries as the Democratic leader, tweeting: "Every young Black person in this country who looks at Congress will now see someone like Rep. Hakeem Jeffries leading a major political party and think to themselves, 'That can be me when I grow up.' Let that sink in. Can't overstate how important of a moment this is."

Hakeem Jeffries will take over as Democratic leader in a Republican-controlled Congress
Jeffries was long expected to take over as the Democratic leader after Pelosi, along with House Majority Leader Steny Hoyer and House Majority Whip Jim Clyburn all respectively announced they would be stepping down from their roles.
With Republicans taking the majority in the next Congress, Reps. Jeffries, Clark, and Aguilar will take the lead in a Democratic minority for the first time in two terms.
Ahead of Wednesday's vote, Pelosi was named "Speaker Emerita" in a unanimous vote by the House Democratic Steering and Policy Committee per CNN.
Cover photo: Collage: Anna Moneymaker & Kevin Dietsch / GETTY IMAGES NORTH AMERICA / Getty Images via AFP