Notorious RBG: New York museum pays tribute to Judge Ruth Bader Ginsburg
New York, New York – Around a year after the death of Supreme Court justice Ruth Bader Ginsburg, a museum in her hometown of New York is paying tribute to one of the world's most widely celebrated judges of the past century with a special exhibition.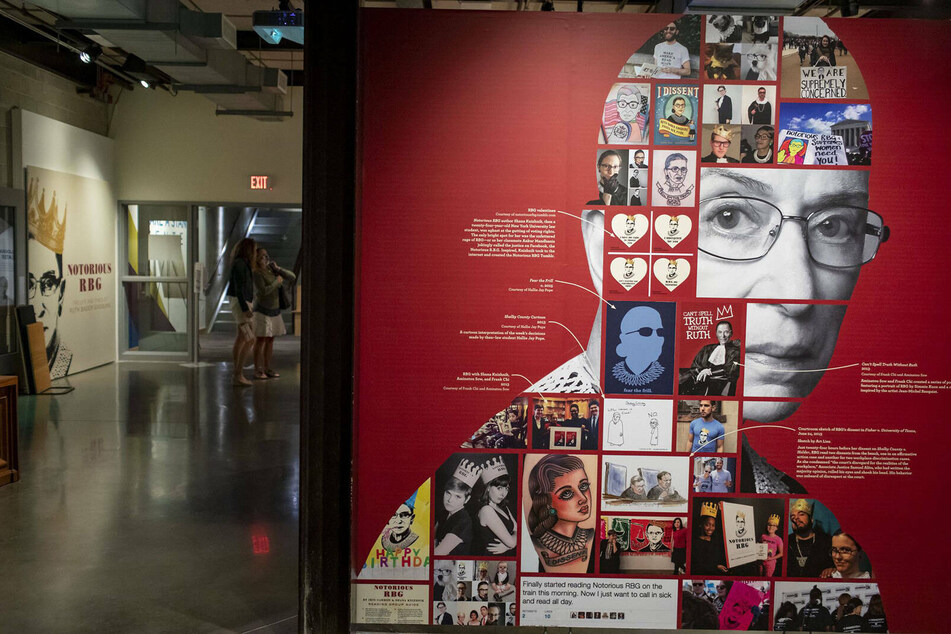 The show, Notorious RBG: The Life and Times of Ruth Bader Ginsburg, opened on Friday at the New-York Historical Society in Central Park in Manhattan.
It tells the story of how Ginsburg rose to become a cultural icon after decades of civil rights efforts.
Among the photos, videos, and documents at the show are also numerous personal objects – including the judges' robes and collars and even items from her kitchen, where her husband Marty Ginsburg was said to be mostly in charge.
The left-wing liberal legal icon was a "trailblazing Supreme Court justice and true cultural icon," said museum director Louise Mirrer.
The exhibition had originally been planned as a celebration of Justice Ginsburg's life, but was transformed into a commemoration of her achievements and legacy after her death last year.
The show, originally organized by the Skirball Cultural Center in Los Angeles, is scheduled to be on display in NYC until January 23, 2022, after which it will travel to Houston and Washington DC.
Ginsburg, who died in September 2020 at the age of 87 from cancer, was born in Brooklyn in 1933, and is still greatly revered by many in her hometown, and across the globe.
Cover photo: IMAGO/ZUMA Wire