Osama bin Laden's niece wants Trump to win the election
Geneva, Switzerland - Noor bin Ladin is not only the niece of the notorious terrorist, but also a huge Trump supporter.
The 33-year-old Swiss-born niece of the former al-Qaida leader is actively promoting President Donald Trump (74) on her social media accounts.
Noor bin Ladin spells her name differently than her infamous uncle and is also a believer in the QAnon conspiracy theory. She opposes wearing masks and likes to constantly attacks Democratic nominee Joe Biden (77).
In an interview with Tucker Carlson on FOX News, the 33-year-old said that she gets more criticism for her political leanings than for her last name.
"As you can imagine, there are a few challenges that come with carrying this name, not least on a personal level being associated to a man whose values and beliefs are so diametrically opposed to my own.[...] I find it quite interesting that in certain elitist circles I've encountered, I've faced so much arrogance and vulgarity for stating my beliefs, my support for the president."

In September Noor bin Ladin penned a "Letter to America," in which the "American at heart" explains her questionable reasons for wanting Donald Trump will win the 2020 Presidential election.
Noor bin Ladin believes in QAnon and doesn't like face masks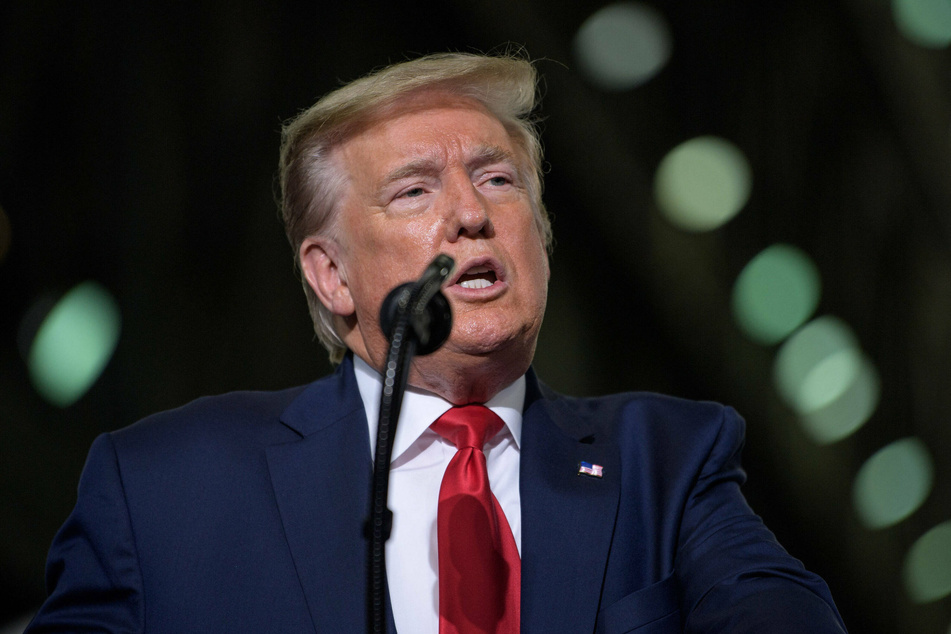 Noor only has good things to say about America's current leader. In an interview in September, she told the New York Post that she is a devoted fan: "I have been a supporter of President Trump since he announced he was running in the early days in 2015. I have watched from afar and I admire this man's resolve."
In the same interview, she claimed that if Biden is elected the US will face new terrorist threats, because "ISIS proliferated under the Obama/Biden administration." She expressed support for the current administration's approach to foreign policy: , "Trump has shown he protects America and us by extension from foreign threats by obliterating terrorists at the root and before they get a chance to strike."
Bin Ladin is the daughter of Carmen Dufour, a Swiss author, and Yeslam bin Ladin, one of Osama bin Laden's older half-brothers. Her mother seperated from her father in 1998.

Noor says that she has been to the USA several times and wants to visit the 9/11 Memorial & Museum in New York, but will only come if voters don't elect Joe Biden on November 3. She also says, "I have not had a single bad experience with Americans despite the name that I carry."
Cover photo: imago images / Eibner Europa