Progressive response to Biden's State of the Union: "Working people are ready to stand up"
Washington DC - Freshman Representative Delia Ramirez of Illinois gave the progressive response to President Joe Biden's 2023 State of the Union address, highlighting what Democrats should do to deliver for working families across the country.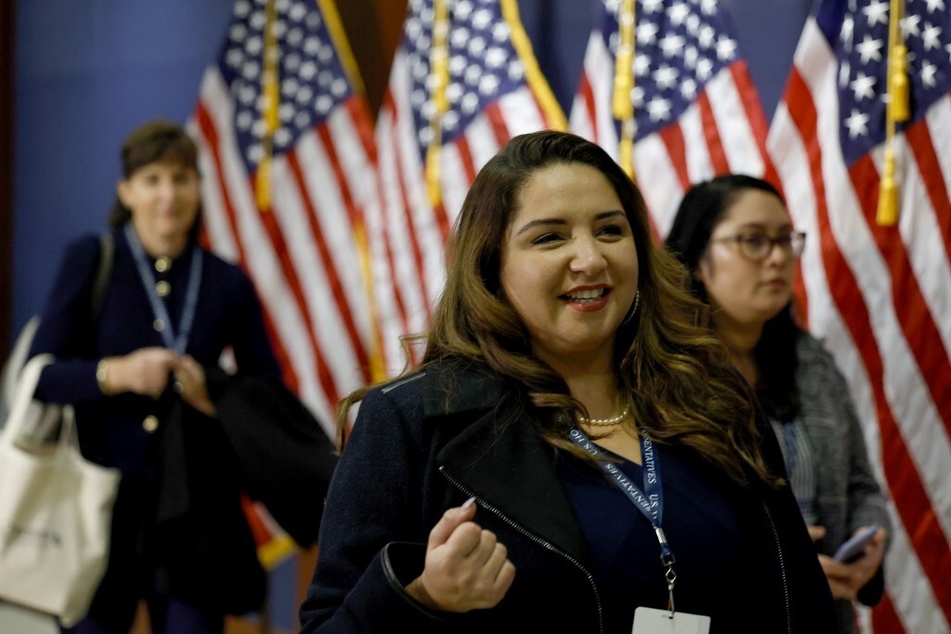 Biden spent a large chunk of his State of the Union touting record job creation and economic growth under his administration, but his remarks seemed to gloss over the harsh realities many working-class people face every day in the United States of America.
The Working Families Party's annual progressive response to the State of the Union seeks to fill in those gaps.
This year's speaker, Chicago native Delia Ramirez, got straight to the point, noting that stagnant wages, rising costs of living, and unaffordable health care are keeping many people in the US trapped in cycles of poverty.
Progressives say more needs to be done to create the conditions where everyone can thrive. "Let's be honest: it is still too hard for too many families in this country to make ends meet," Ramirez said.
Delia Ramirez outlines progressive policy priorities in 118th Congress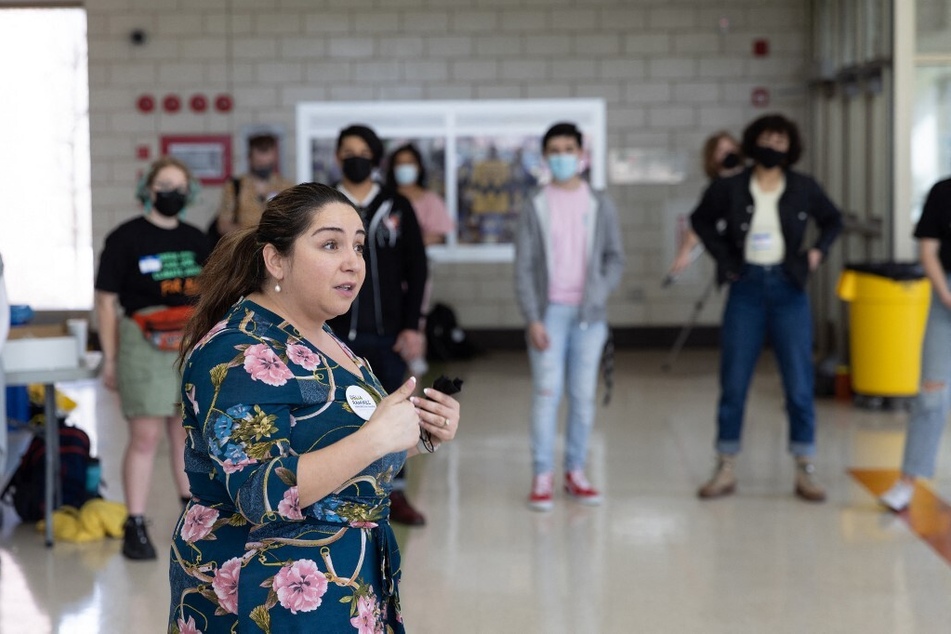 To address the true state of the union for many working-class people, Ramirez highlighted a host of policy goals Democrats should champion in the new Congress.
These include ending qualified immunity for law enforcement officers, expanding access to affordable health care, investing in climate action, safeguarding abortion rights, and passing a federal assault weapons ban.
While acknowledging that sweeping changes may be difficult to achieve under the Republican House majority, Ramirez said there are things Biden can do with his executive authority to see immediate improvements, including reducing drug prices, issuing protections for home renters, and limiting rent price gouging and housing discrimination.
"We must invest in ending poverty, uplifting schools, jobs, housing, health care, and strong communities. That's what truly keeps us safe," the congresswoman said.
Delia Ramirez gets personal in the fight for immigration reform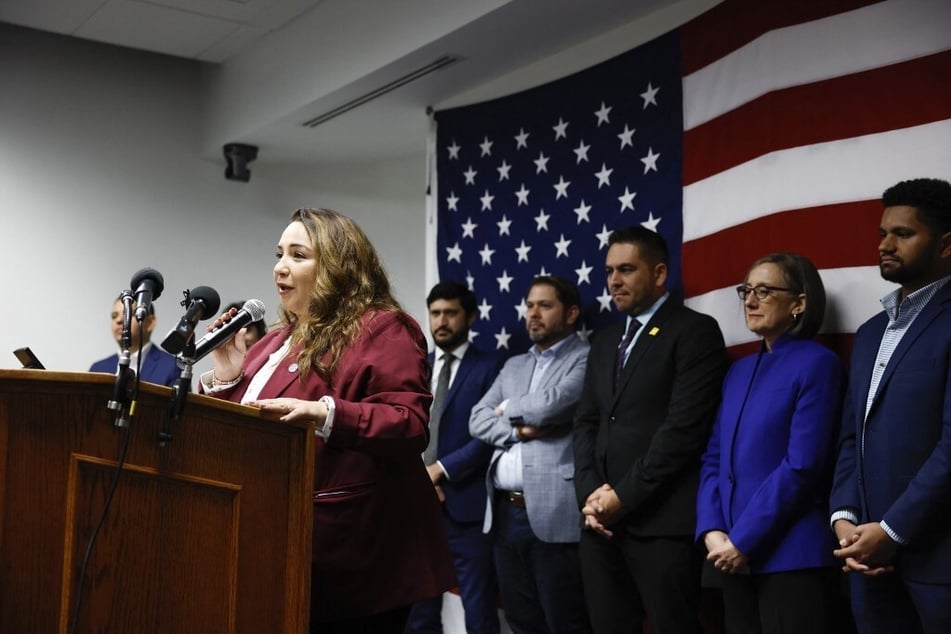 In her remarks, Ramirez also addressed members of society largely ignored in the American political process: the more than 12 million undocumented people in the US and other members of the immigrant community.
"My parents came to this country from Guatemala. My mother crossed the border while she was pregnant with me, and she did that to give her children a fighting chance to escape the poverty she grew up in," the congresswoman recalled in her speech.
Now, Ramirez says she is fighting on behalf of people in the United States at risk of deportation, demanding an end to inhumane immigration and border policies.
"My husband, Boris, is a Dreamer who has lived in the US since the age of 14. He's lived here longer than he lived in Guatemala growing up, and like many others, he has been waiting years – what feels like decades – to finally have a pathway to citizenship. But both Democrats and Republicans have failed them," Ramirez said.
"We believe the president and the country can do better."

Delia Ramirez outlines pathway to victory in 2024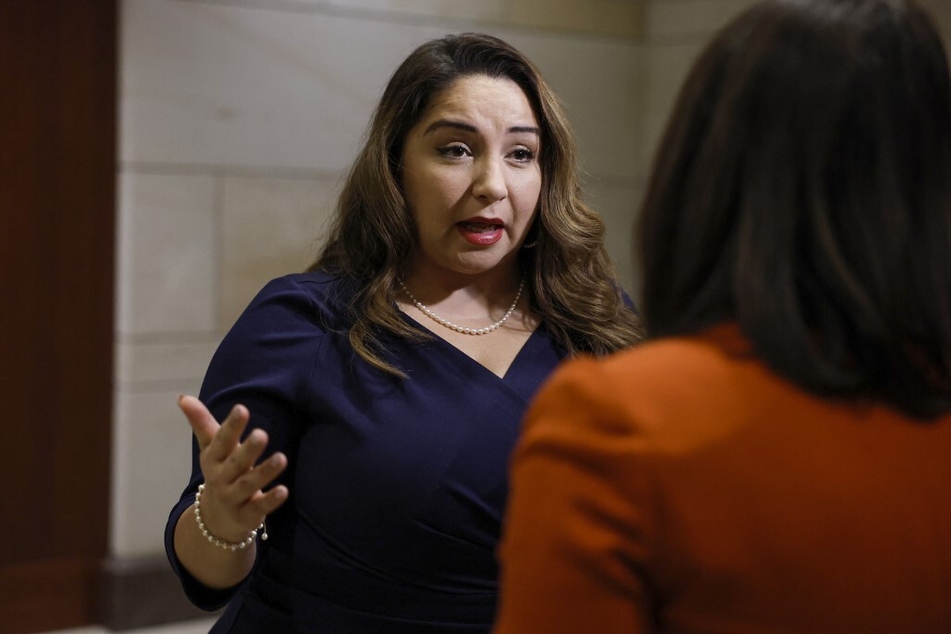 Ultimately, Ramirez pointed out that passing progressive reforms is a win-win for Democrats and for their constituents around the country.
"What I want to say to President Biden and all my fellow Democrats in Congress is that we have two jobs: we must stand up to the extremism of the MAGA Republicans, and we have to show working people what Democrats will deliver for working families if they put us back in control," the congresswoman said.
"We can't depend on a party label as the only reason to vote for us," she added. "Our job is to hear what working people are telling us and deliver."
Only by acting in the interests of working people do Democrats have a path to electoral victory, progressives believe.
"We know we can retake control of the House of Representatives in 2024. What we can't do is do it alone. It takes a movement. It takes working people locking arms to speak up for what we all need," Ramirez insisted.
"Working people around the country are ready to stand up for our families, for our communities, and for the best version of America."

Cover photo: Anna Moneymaker / GETTY IMAGES NORTH AMERICA / Getty Images via AFP