Supreme Court limits EPA's authority in major blow to climate action
Washington DC - The Supreme Court just dealt a major blow to those who want to address the climate change crisis by ruling that the Clean Air Act doesn't give the Environmental Protection Agency broad authority to regulate greenhouse gas emissions from power plants.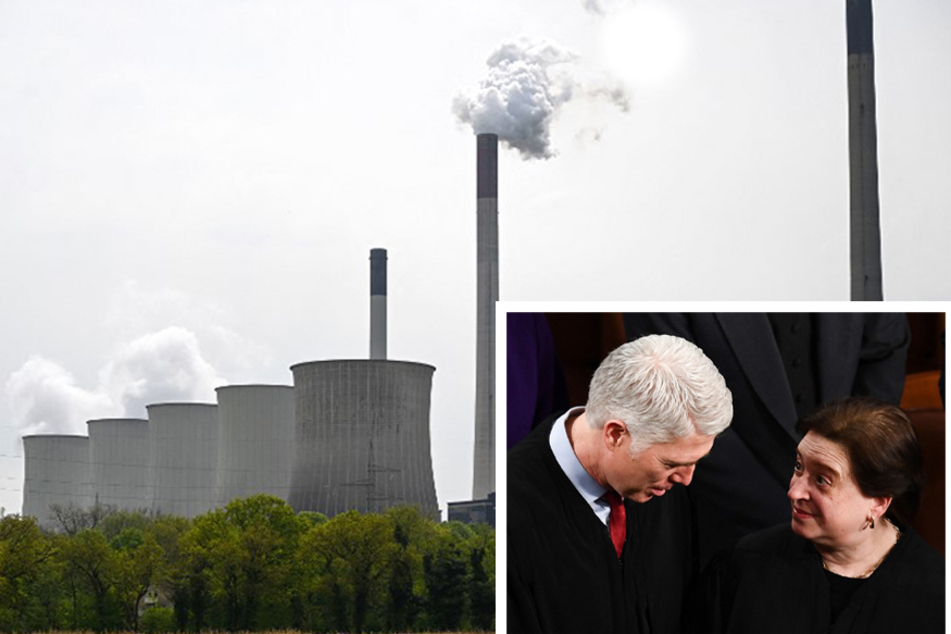 In a 6-3 vote with conservatives in the majority, SCOTUS ruled that Congress via the Clean Air Act did not give the EPA authority to regulate or cap carbon monoxide emissions from power plants in efforts to combat global warming.
Power plants account for roughly 30% of carbon dioxide output.
In the majority opinion, Chief Justice John Roberts briefly spoke on the usefulness of such restrictions: "Capping carbon dioxide emissions at a level that will force a nationwide transition away from the use of coal to generate electricity may be a sensible 'solution to the crisis of the day.'"
Yet he continued, "It is not plausible that Congress gave EPA the authority to adopt on its own such a regulatory scheme in Section 111(d). A decision of such magnitude and consequence rests with Congress itself, or an agency acting pursuant to a clear delegation from that representative body."
According to Roberts, the question in the case of West Virginia v. EPA related to the language present in the Clean Air Act, with the majority ruling that Congress didn't clearly give the EPA specific authority to regulate the energy industry at large.
The five additional judges who joined the majority opinion with Roberts were Justices Clarence Thomas, Samuel A. Alito, Jr., Neil M. Gorsuch, Brett M. Kavanaugh, and Amy Coney Barrett.
The justices who dissented the majority's opinion saw things in a much different light.
Liberal justices label SCOTUS' majority opinion as "frightening"
The three justices in dissent were Elena Kagan, Stephen Breyer, and Sonia Sotomayor, with Kagan writing that the majority had stripped the EPA of "the power to respond to the most pressing environmental challenge of our time."
"The Court appoints itself – instead of Congress or the expert agency – the decision-maker on climate policy. I cannot think of many things more frightening," Kagan said.
The ruling is a major blow to the Biden Administration, which hoped to cut greenhouse gas emissions in half by the end of the decade.
Cover photo: Collage: Ina Fassbender & Brendan Smialowski / AFP