"This is modern-day slavery": Nina Turner and Jamaal Bowman speak out at Raise the Wage Voter Rally
New York, New York – Progressive leaders Nina Turner and Jamaal Bowman on Wednesday joined activists and labor organizers at a Raise the Wage Voter Rally across the US and online.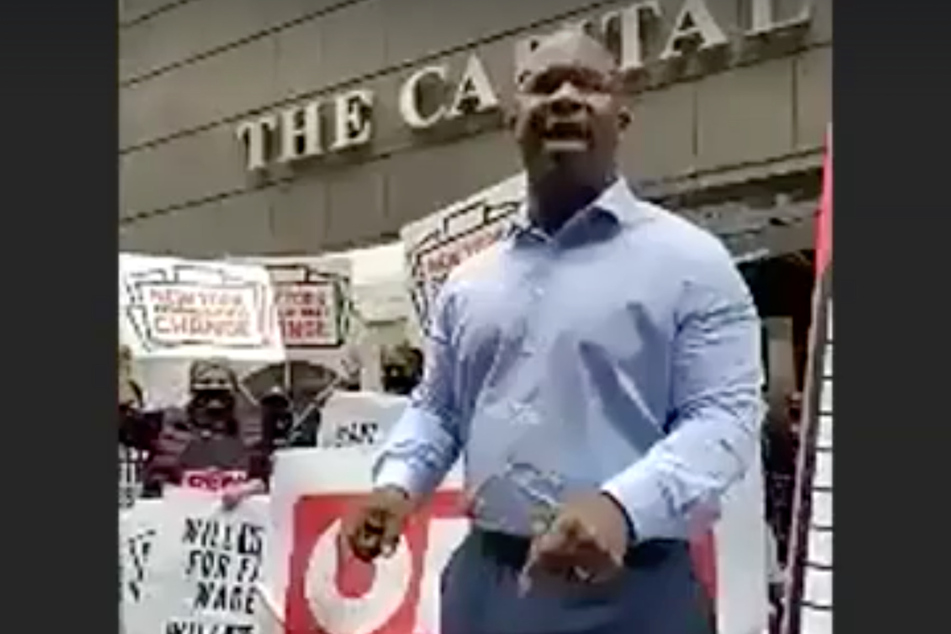 Even with the ongoing struggle for a $15 minimum wage nationwide, there are some workers who feel left out.
Many people in the restaurant and service sector, whose federal minimum wage amounts to only $2.13 per hour in cash, are walking away from their jobs until their pay goes up.
That's why activists are banding together to create the Raise the Wage Voter Block and Fund to demand a $15-per-hour minimum wage with tips on top.
They will also throw their weight behind political candidates who publicly support raising the hourly minimum wage to $15, as well as raising the subminimum wage for tipped workers and workers with disabilities – and they'll also call out politicians who fail to do so.
"If their wages don't go up, these millions of workers who've walked away from the service sector will walk away from candidates in the same way," said One Fair Wage Action President Saru Jayaraman at a virtual rally, which also took place in person in New York, Washington DC, Chicago, Detroit, and Exeter, New Hampshire.
"If we want these workers' labor and their votes, we've got to raise the wage."
Speaking on the ground in New York, Rep. Jamaal Bowman echoed the call for wage increases, saying, "These are our essential workers, and these are also our excluded workers. These are the people who are always on the frontlines in New York City but really on the frontlines during the pandemic, and we cannot continue to leave them out."
"In New York, this is about raising the wage and making sure people can earn a livable wage without being harassed, without being oppressed, without being brutalized, without being treated like crap," he continued, adding that people of color suffer disproportionately from the lack of worker protections.
"It's crazy that you work full time, and you're not able to earn a living wage. It's crazy that you work overtime, and you're still not able to earn a living wage. It's crazy that you work all year long, you don't earn a vacation, you don't have paid leave, you're not a part of a union, you barely have health insurance."
"This is modern-day slavery," he emphasized.
Nina Turner joins the fight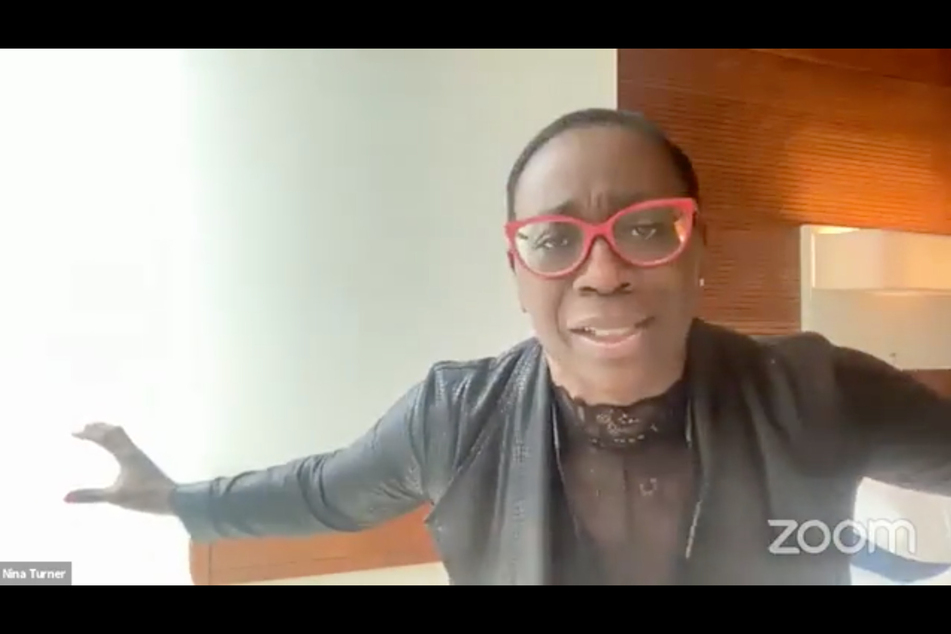 The rally gained another big-name supporter in progressive powerhouse Nina Turner.
The former Ohio state senator called the fight for living wages "a struggle for freedom" and said that any member of Congress delaying that process "should be made to feel uncomfortable," regardless whether they are a Republican or Democrat.
"All of them have a date with destiny. It's called the ballot box," she warned.
"Tell you what, either they're going to get a backbone real quick, or we're gonna elect some folks who do, who understand that our destiny is tied together, that all that we love is on the line, and that every human being in this country, and dare I say on the face of the Earth, deserves [...] to be able to live in dignity, deserves to be able to have happiness in their lives, and their bank account should not dictate whether one can be happy or whether one can eat."
Turner added: "Being poor is stressful as hell, and it will kill you. That is what this system is doing. It is crushing us. So, to those Congress members who don't want to get in line, don't want to do what is right, we gotta get 'em out of there."
"Do not lose hope. We will put sweat equity behind that hope, but we will get one fair wage in these United States of America," she insisted.
One Fair Wage is encouraging people who want to be involved to sign up as Raise the Wage Voters to demand action from elected officials. They also ask voters to donate to their cause, and the funds will go toward candidates who will fight for living wages.
Cover photo: Collage: screenshot/Facebook/One Fair Wage