Trump supporter Guilfoyle delivers screaming speech at Republican convention
Washington D. C. - Kimberly Guilfoyle certainly made the loudest impression on the first day of the Republican National Convention. The former district attorney and currently Donald Trump Jr.'s partner earned quite a bit of ridicule on social media for her ear-splitting address.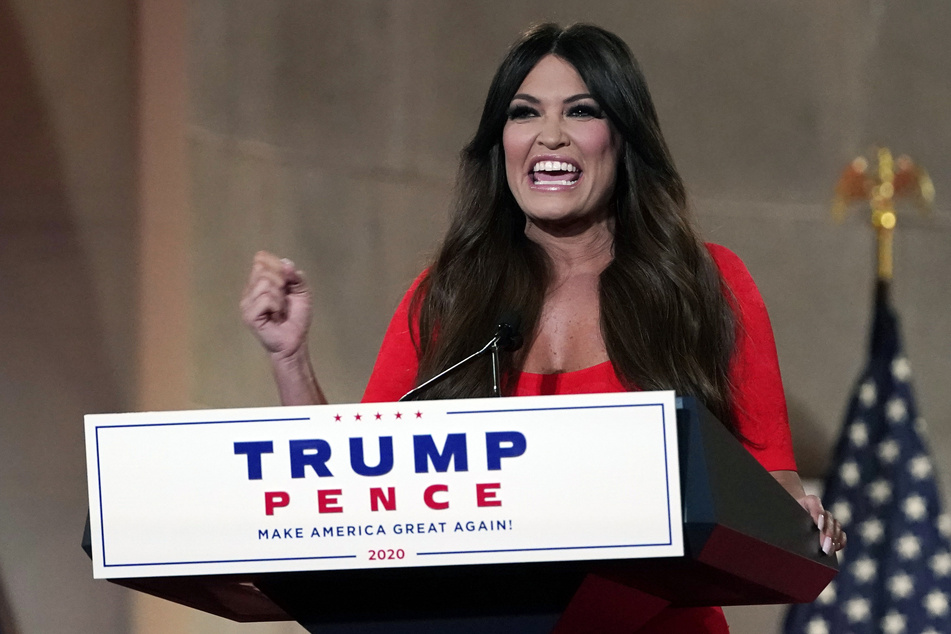 The 51-year-old roared at the camera with such gusto that some Twitter users asked whether she even knew what her microphone was for.
Even Chuck Ross, a reporter for the arch-conservative website Daily Caller, quipped: "I heard Kim Guilfoyle's speech and my TV is not even on".
But it wasn't just the theatrical performance - arms raised and eyes bulging - that made Guilfoyle's speech stand out. It was also the message, intended to stoke fear of a Democratic election victory.
"They want to destroy this country and everything we have fought for and hold dear," she raged. "They want to control what you see, think, and believe in - so they can control how you live."
Guilfoyle rails against Trump opponent and also her ex-husband
Guilfoyle used California as a cautionary tale: "It's a place of immense wealth, immeasurable innovation and an immaculate environment - and the Democrats turned it into a land of discarded heroin syringes in parks, riots in the streets, and blackouts in homes."
This was a highly personal jab: Guilfoyle was once married to the current governor of California Gavin Newsom.
Cover photo: Susan Walsh/AP/dpa ; Screenshot YouTube PBS NewsHour