Doomsday Clock moves closer to midnight than ever before
Washington, DC- The Doomsday Clock on Tuesday moved even closer to midnight, signaling that the world is closer to catastrophe than ever before.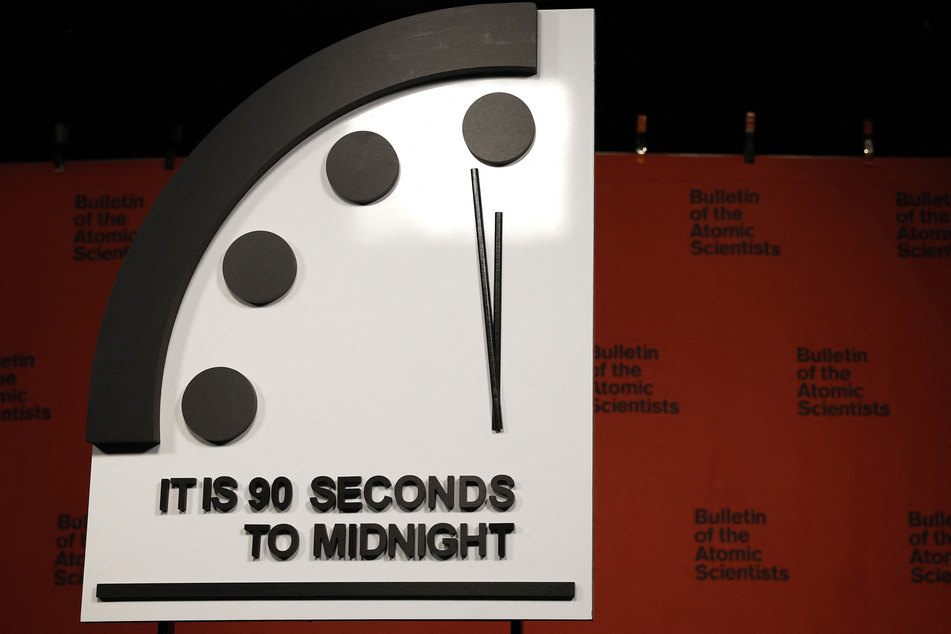 The board of the Bulletin of the Atomic Scientists set the Doomsday Clock to 90 seconds before midnight – the closest it's ever been.
Every January, the scientific group evaluates the world's vulnerability to catastrophe caused by human-made technologies, like nuclear war, climate change, and biotechnology, and sets the famous clock to indicate the threat.
Rachel Bronson, president and CEO of Bulletin of the Atomic Scientists, said. "We are living in a time of unprecedented danger, and the Doomsday Clock time reflects that reality."
Per the statement, the clock was moved closer "largely (though not exclusively) because of the mounting dangers of the war in Ukraine."
Russia's veiled threats to use nuclear weapons had highlighted the possibility that this conflict could spiral out of anyone's control, "by accident, intention, or miscalculation."
The Bulletin of Atomic Scientists urged the US, NATO, and Ukraine to pursue serious peace negotiations to reduce the risk of escalation.
Climate change and biological threats heighten risk
The move was also caused by the continuing threats posed by climate change, as well as the breakdown of the institutions and norms needed to mitigate risks associated with technologies, as well as biological threats like the coronavirus.

The last time the Doomsday clock's moved closer to midnight was in 2020, when it moved to 100 seconds.
At the time, the change of the clock's famous countdown from minutes to seconds caused a stir.
Cover photo: Collage: Anna Moneymaker / GETTY IMAGES NORTH AMERICA / Getty Images via AFP