California storm leaves at least two dead amid dangerous flooding
Fresno, California - At least two people have died as the first of two atmospheric river storms descended Friday on California, prompting widespread evacuation orders as it flooded creeks and rivers and dropped warm, heavy rain atop the state's near-record snowpack.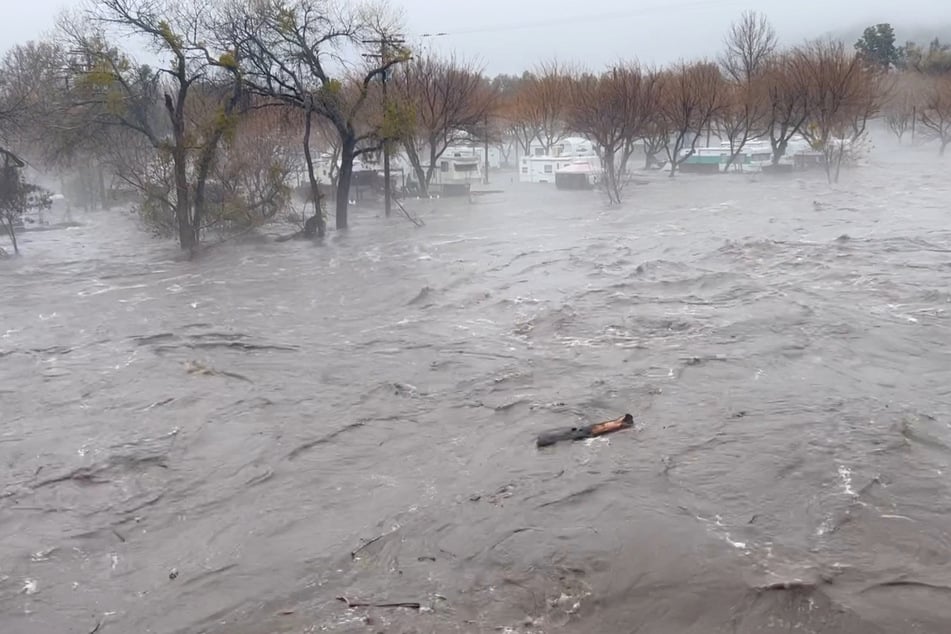 One person, who has not been identified, was killed when a portion of a roof collapsed at a coffee distribution warehouse in Oakland, authorities said. He was a worker at the facility, where at least one other employee was injured in the collapse.

The California Governor's Office of Emergency Services did not immediately confirm details of the second death. Director Nancy Ward said approximately 9,400 people are under evacuation orders statewide, and about 54,000 are without power.
The OES has readied high-water vehicles, search-and-rescue teams, fire resources and other emergency operations to respond to areas most vulnerable to flooding and overtopped rivers, Ward said.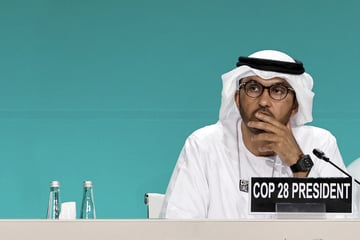 US President Joe Biden approved an emergency declaration request from California Governor Gavin Newsom, authorizing the Department of Homeland Security and the Federal Emergency Management Agency to support state and local responses to the storm.
Newsom proclaimed a state of emergency in 34 counties, activating the California National Guard and other state agencies to respond to storm-related emergencies.
"California is deploying every tool we have to protect communities from the relentless and deadly storms battering our state," Newsom said. "In these dangerous and challenging conditions, it is crucial that Californians remain vigilant and follow all guidance from local emergency responders."
California river systems reach dangerous flooding levels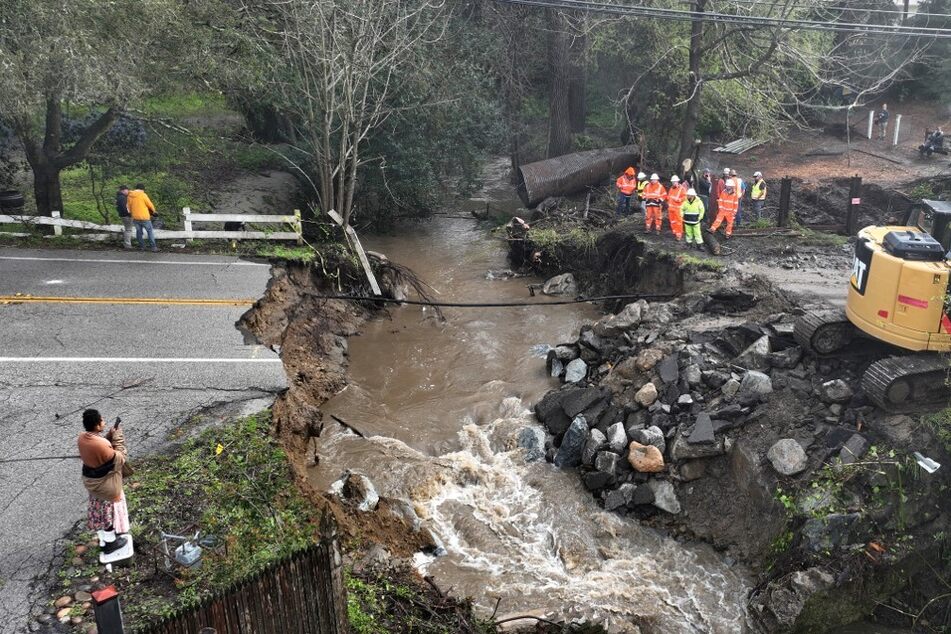 By Friday morning, the "Pineapple Express" storm – which is gathering warm, subtropical moisture from Hawaii – had made landfall in several communities as it carved a path from the Central Coast toward the southern Sierra.
"This is an unrivaled, unparalleled weather event not experienced in several decades," Kris Mattarochia, science and operations officer with the National Weather Service in Hanford, said during a briefing in Fresno.
"There will be high water in areas that are usually not impacted. So everyone needs to be ready. ... Combined with snow melt, the Kings River, along with smaller streams like Mill Creek, will be pushed to limits which are unimaginable."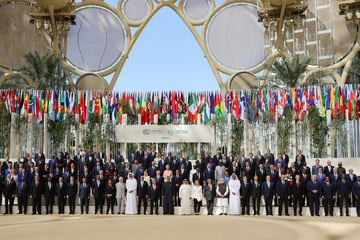 At least 13 areas of the state's river systems were forecast to flood, including the Russian River at Hopland, the Salinas River at Bradley and Spreckels, the Carmel River at Robles Del Rio, the Merced River at Stevinson, the Cosumnes River at Michigan Bar, the Eel River at Fernbridge, the Pit River at Canby, the Sacramento River at Tehama Bridge and Ord Ferry, and Bear Creek at McKee Road.
Nearly 30 river systems were above "monitor stage" Friday, indicating the potential for overtopping and flooding in low-lying areas, according to the National Weather Service.
Cover photo: @faithfrenchbulldogs via REUTERS