California sees more flood warnings and evacuation orders amid brutal storms
Sacramento, California - Another wave of storms battered California on Saturday, causing power outages, as well as more flood and evacuation alerts across the already pummeled state.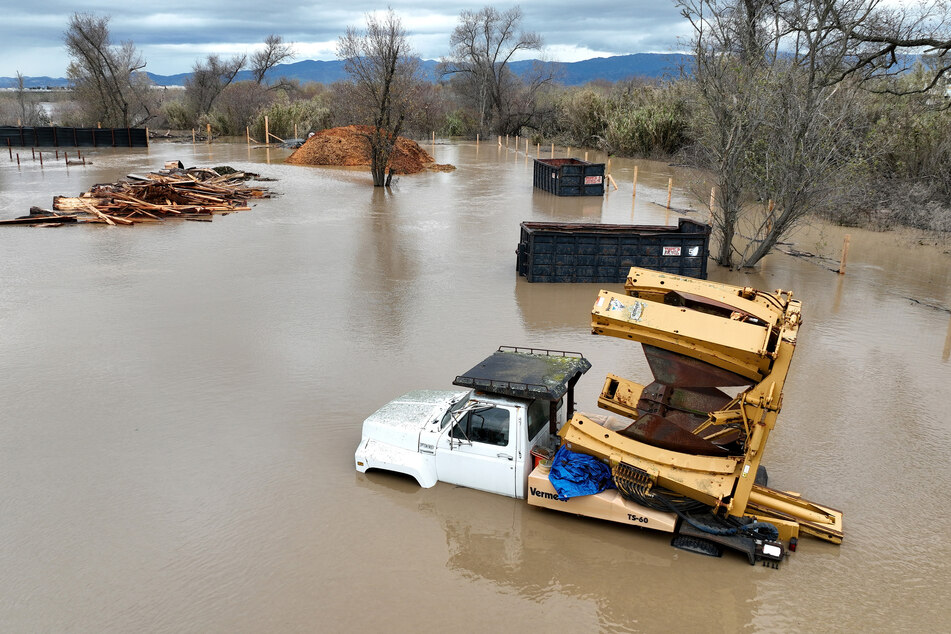 Flood warnings were issued in the north all the way from the Bay Area to Fresno and Merced counties Saturday.
In Monterey County, where the Salinas River blew by its banks Friday, there were more evacuation orders.
Per poweroutage.us, which tracks power outages across the US, more than 24,000 customers were without power Saturday evening. Earlier, per NPR, twice as many customers were without power.
This set of storms is expected to continue through the weekend, at least according to the National Weather Service.
Since last month, a series of atmospheric river storms have slammed the state. At least 19 people have died in storm related-incidents, and as multiple media outlets have reported, the death toll is expected to rise.
California Governor Newsom warns: "We're not done"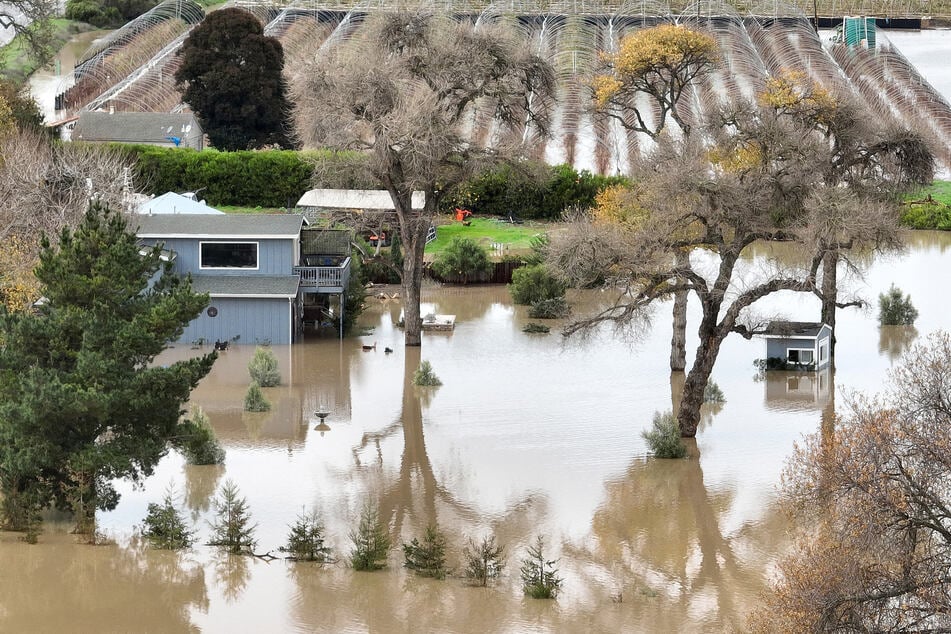 North and Central California have sustained the most damage, as huge waves destroyed piers and mudslides shut down roads in the valleys and coastal areas, and flooding caused mass evacuations. The cleanup and recovery is projected to cost billions.

On New Year's Eve, the storms knocked out power for at least 100,000 customers, mostly in the Sacramento area, then just days later 170,000 were without power after particularly strong winds in Northern and Central California too their toll. At the time, PG&E officials described the storm as "one of the most powerful storms in recent memory."
Saturday, Governor Gavin Newsom visited Merced County, where thousands had to be evacuated due to extensive flooding. At a press conference, Newsom said, "The reality is that this is just the eighth of what we anticipate will be nine atmospheric rivers – we're not done." He went on to share that these storms have lead to more deaths than the last two years of wildfires in the state.
There is some good news, according to meteorologist David Roth, who told NPR: "The end is in sight" – at least for this round of storms.
Rain is expected to continue into Wednesday, and then taper off.
Weather experts, however, warn that due to climate change, this could be what the new normal looks like.
Cover photo: JUSTIN SULLIVAN / GETTY IMAGES NORTH AMERICA / Getty Images via AFP