Climate change: Fire season kicks off with massive blaze in New Mexico
Santa Fe, New Mexico - Climate change is already unleashing its effects, and wildfire season is one of them, with blazes starting sooner and burning more intensely than they used to.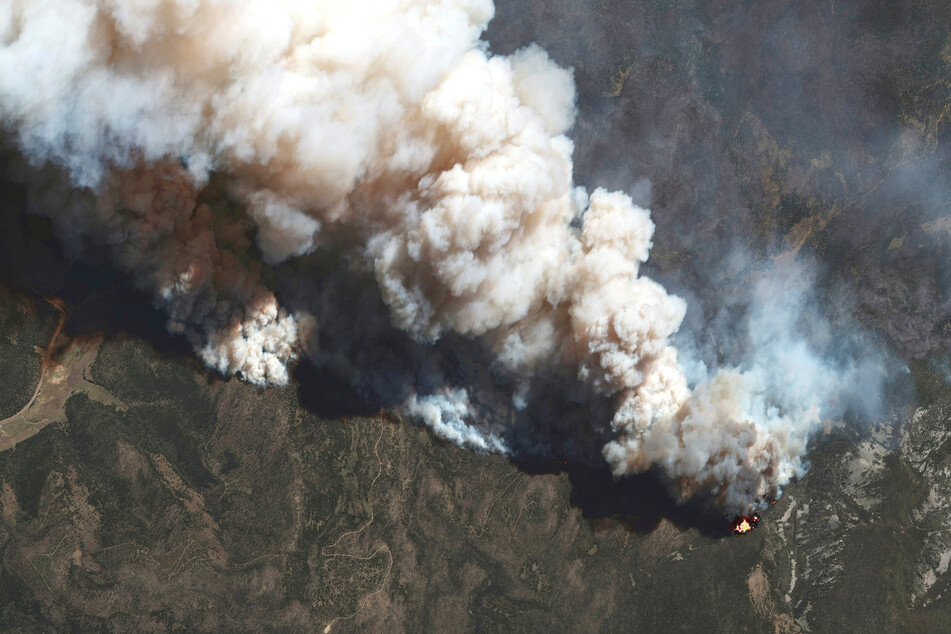 An inferno that started with controlled burns in early April has blazed out of control. Over a month later, the Hermits Peak and Calf Canyon wildfires in New Mexico are burning across almost 300,000 acres, according to New Mexico Fire Info.
That's big enough to engulf all of New York City in flames, with room to spare.
Conditions have been ideal for wildfires, thanks to climate change keeping a megadrought going across the US West.
Dry deadwood and no rain in sight came together to make what should have been some routine forest clean-up a monster fire.
The whole area, which firefighting teams call a "complex," is a quarter contained at the time of writing.
Such a huge wildfire early in fire season shows just how climate change is impacting our country.
Wildfires making weather
When fires burn, they release plenty of smoke, but when they burn intensely, like the Hermits Peak and Calf Canyon fires do, they can lead to giant and dangerous clouds.
These monster clouds can create their own weather, including lightning. That's what makes them dangerous, because they can drop lightning strikes on untouched sections of forest, starting whole new wildfires.
Climate change is a catalyst, literally sparking fires by making ideal conditions for blazes to spring to life.
Cover photo: REUTERS