Death toll in Mississippi tornadoes rises as more storms forecast
Rolling Fork, Mississippi - The death toll after the devastating tornado on Friday in the southern United States has risen to at least 26, with 25 in the poorest US state of Mississippi alone, civil protection authorities said on Sunday.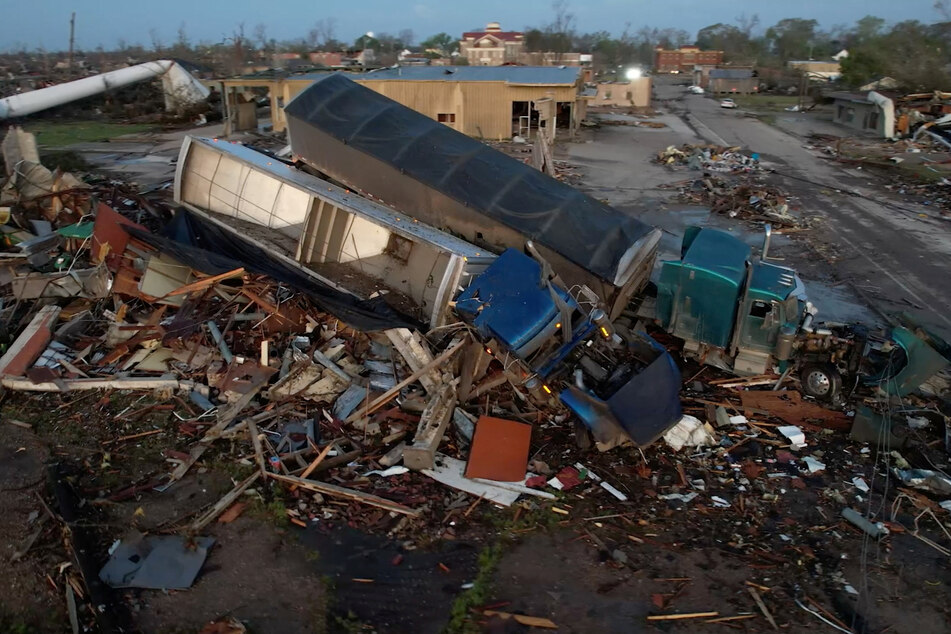 Dozens were injured, while at least one person died in neighboring Alabama, according to media reports. The weather service warned of further violent storms. Initial reports put the death toll at least 23.

US President Joe Biden declared a disaster emergency for Mississippi on Sunday, meaning federal funds can be released for reconstruction.
Assistance would be available to private individuals and the state government, among others. Grants may be available for home repairs, emergency shelter, or uninsured property damage, for example, the White House said.
The weather service warned of severe thunderstorms on Sunday with hailstones that could reach the size of chicken eggs. More tornadoes and wind gusts of more than 68 miles per hour are also possible. Meteorologists expect the region's storms to weaken only in the evening and be followed by isolated showers.
Because Mississippi is considered the poorest US state, such disasters hit people there particularly hard. Reconstruction could take many years.
So far, about 2,000 people lived in the almost completely destroyed small town of Rolling Fork – many of them in converted caravans. A large part of the population lives below the country's poverty line.
Cover photo: SevereStudios.com / Jordan Hall/via REUTERS