G20 climate plans are too weak, activists charge
Bali, Indonesia - Climate protection activists have sharply criticized the G20 group of leading world economies, which are currently holding a summit on Bali, saying their efforts to stop global warming fail to meet the mark.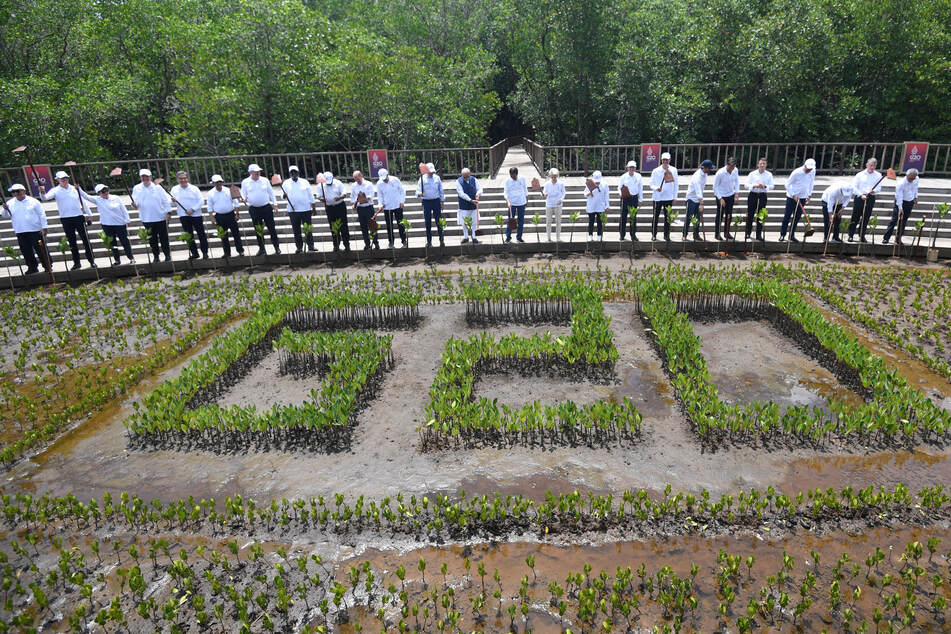 "Even after the G20 summit, the world continues to slide towards uncontrollable catastrophic warming that is already exacerbating poverty, hunger and injustice worldwide," Oxfam climate expert Jan Kowalzig said on Wednesday.

"The G20 summit provides only weak impulses" to prevent global warming, he added.
Although the G20 states are responsible for 80% of global carbon dioxide emissions, there is no progress on their "inadequate" climate protection goals, the shift away from climate-damaging fossil fuels, and the expansion of renewable energies, Kowalzig said.
"The G20 group is also not making any decisive progress on the long-promised reduction of subsidies for fossil fuels, thus further prolonging the fatal dependencies on coal, oil and gas," the expert added.
G20 states accused of "lukewarm words" with little action
In a draft of the final summit declaration seen by dpa, the G20 member states "welcome" extended and new national climate action and call on all parties "to urgently scale up" the reduction of emissions, the adaptation to the consequences of climate change, as well as "means of implementation," among other things.
Such "affirmations are no longer enough," said Ekkehard Forberg of World Vision, adding that promises must also be implemented.
To achieve this, the G20 countries would have had to provide financial support, but that hadn't happened. "Essentially, all that remains of this summit are lukewarm words," said Forberg, referring to the draft declaration.
The Bali declaration is "basically a copy of what was decided [at the G20 summit] in Rome last year," added Friederike Röder of Global Citizen, another advocacy group.
It was intolerable that there is no reference to the urgently needed phase-out of fossil fuels, she said. "How credible is it when they just repeat old promises year after year without making any real progress?" Röder added.
Cover photo: REUTERS