G20 states adopt final declaration criticizing Ukraine war
Bali, Indonesia - The G20 group of leading world economies adopted a joint summit declaration on Wednesday that includes sharp language on Russia's invasion of Ukraine, at the end of a two-day meeting on the Indonesian island of Bali.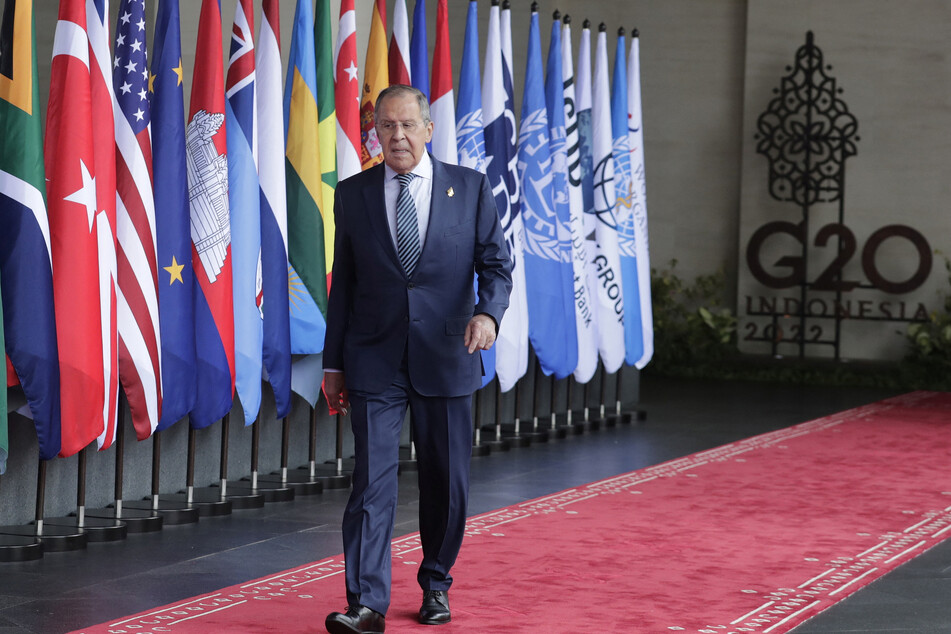 Despite great differences, the declaration was adopted by all G20 states, including Russia.

"Most members strongly condemned the war in Ukraine," the text says, despite initial resistance from Moscow to such a reference.
"There were other views and different assessments of the situation," the joint declaration further notes.
The text describes Russia's attack on its neighbor as a war and not as a "special military operation," as Russian President Vladimir Putin had wanted.
Moscow was represented at the summit by Foreign Minister Sergei Lavrov. He had already left on Tuesday, hours before the final declaration was adopted.
Ahead of the summit, negotiators were unsure whether the group of developing and developed nations would manage to agree a joint declaration, given its deep divisions on the war in Ukraine.
The declaration makes reference to a UN resolution from March that demanded Russia's "complete and unconditional withdrawal" from Ukraine.
G20 leaders issue warning over nuclear warfare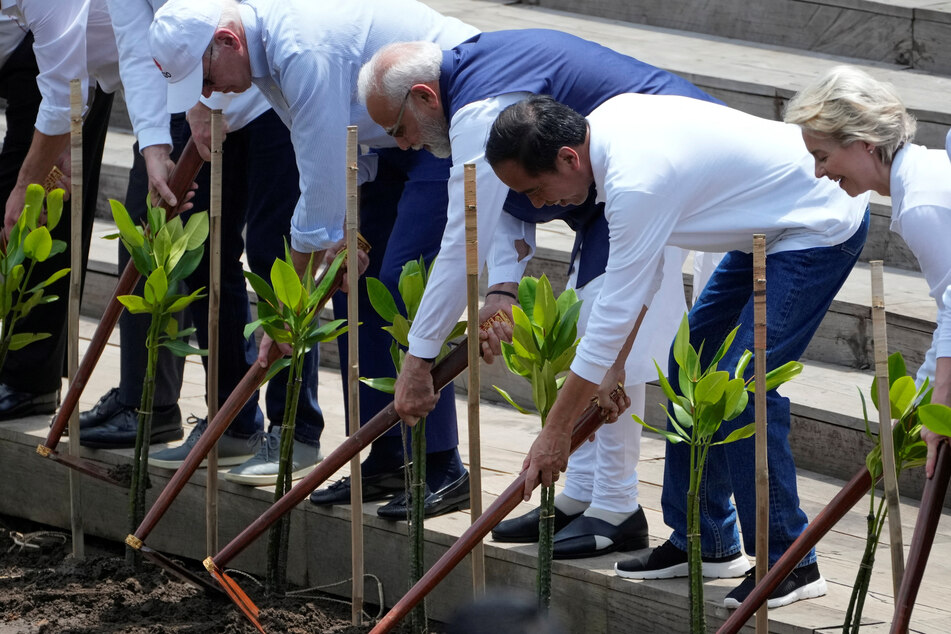 The G20 leaders also issued a clear warning on nuclear warfare.
"The use or threat of use of nuclear weapons is inadmissible," their joint declaration says.
Russia's recent annexation of four Ukrainian regions has raised concerns that Putin could deploy nuclear weapons.
Western states were less successful, however, in reaching strong common language on energy security, which is threatened in Europe in particular due to a drastic reduction in Russian oil and gas deliveries.
The G20 leaders said they are "deeply concerned" about global food security and support the continuation of a grain export deal aimed at securing deliveries from Ukraine.
They pledged to boost their efforts on climate change, with the G20 responsible for 80% of global carbon dioxide emissions.
The G20 members are Argentina, Australia, Brazil, Canada, China, France, Germany, the UK, India, Indonesia, Italy, Japan, Mexico, Russia, Saudi Arabia, South Africa, South Korea, Turkey, and the United States as well as the European Union.
Cover photo: REUTERS